Seven exceptional UK-based budding comic-book artists from diverse backgrounds have been chosen to be part of SelfMadeHero's Graphic Anthology Programme, who will all contribute to an anthology title, Catalyst, just part of the project plan, out in October.
Following a huge response to the February call-out for the Graphic Anthology Programme, with over 60 applications received, the GAP judges officially selected the following seven participants: Charlotte Bailey, Jason Chuang, Dominique Duong, Shuning Ji, Pris Lemons, Calico N.M. and Tyrell Osborne. All participants are UK-based, and none has had a full-length comic published by a traditional print publisher.
Designed to find, develop, publish, and promote emerging comic-book artists from diverse backgrounds from across the UK, the GAP has begun its 12-week online mentoring programme led by four established graphic novelists: Asia Alfasi, Catherine Anyango Grünewald, Sonia Leong, and Woodrow Phoenix. With the mentors' support, each participant will gain the skills to become publishable creators, and create a graphic short story, which will be included in the anthology titled Catalyst to be published by SelfMadeHero.
"It was illuminating and encouraging to see the high standard of entries to this programme," says Sonia Leong. "The artists we selected have great energy in their work, with a real 'wow' factor and strikingly different styles that make you want more, more, more!
"I'm very excited to be working with them to bring their work to a wider audience because they deserve to be seen."
"We were thrilled with the high quality of the top 20 applicants for this programme, which proved there was a need for something like this," say Woodrow Phoenix. "Ultimately, the artists that got through were chosen as much for their ability to think conceptually as for their drawing skills. We hope that will come through in brilliant stories for Catalyst."
Alongside weekly mentoring sessions, the programme will provide participants with an introduction to the comic-book industry, eight craft and four career masterclasses from industry professionals and first-hand experience of working with a publisher. The core publishing, editorial and design/production team is made up of Emma Hayley, Txabi Jones and Ayoola Solarin.
The mentoring programme is provided free of charge to participants. This was only made possible thanks to public funding from The National Lottery through Arts Council England, and additional support from SelfMadeHero, Abrams & Chronicle Books, Oiffy, the Lakes International Comic Art Festival and The Society of Authors.
Spread the Word, London's writer development agency, is an advisor to the programme and will support participants' writing development.
• More about GAP at SelfMadeHero
• Catalyst will be launched on 16th October 2021 at the Lakes International Comic Art Festival in Kendal – www.comicartfestival.com
MEET THE GAP CREATORS

Charlotte Bailey is a Birmingham-based cartoonist, who explores Black British heritage and potential futures through her work. She has published, edited and collaborated on a number of zines and journals, including the graphic essays "From Stigma Power to Black Power" with sociologist professor Imogen Tyler, "Code-switching" for Afroflux, and "Afrofuturism" for How We Get to Next, and wrote episode two of Planet DIVOC-91, an allegorical sci-fi webcomic about the pandemic.
Charlotte has also been on the team behind the international graphic novel forum LDComics and has hosted workshops with Afrofutures UK. Her work has been exhibited at the Angoulême International Comics Festival, the Sunny Bank Mills Panel Show Exhibition in Leeds, the Jewish Museum London, and The Cartoon Museum in London, and was published in the widely celebrated anthology The Inking Woman: 250 Years of British Women Cartoon and Comic Artists.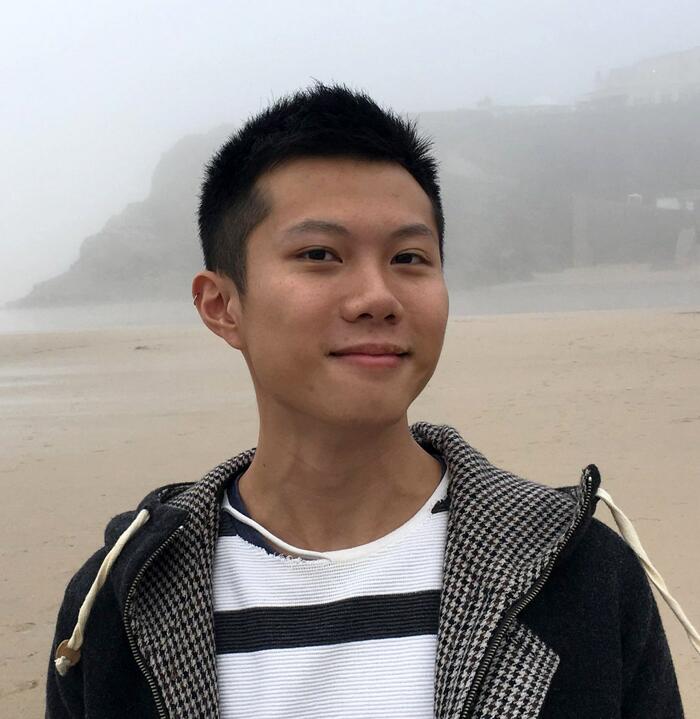 Born and raised in Taiwan, Jason Chuang moved to the UK when he was 15 and subsequently pursued an illustration degree at Falmouth University, and is currently finishing up his Master's degree at RCA's Visual Communication course. He is interested in the exploration of human emotions through the creation of symbolic imagery coated with elements of the absurd and the poetic.
Passionate about narrative, Jason often ponders on impossible situations, projecting himself into endless alternate universes and constantly searching for new ways to tell stories. His work aims to offer the audience an alternative world that is distinctly different from reality, but somehow closer to the truth.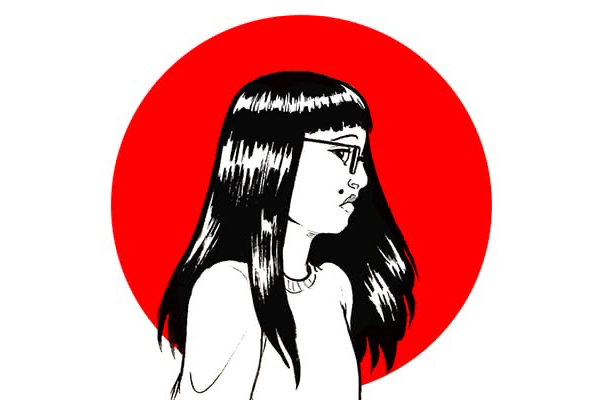 Dominique Duong is an illustrator and comics artist living and working in London. Her work has been published by Imagine FX, The Covent Gardener, The Psychologist, and AppBox Media, and she was one of Broken Frontier's "Six Small Press Creators to Watch" in 2020.
Fascinated by the macabre, the surreal, and the magical, and influenced by mythology, fairy tales, nature, and folklore, Dominique creates diverse, queer fantasy and horror stories. She also runs art workshops on bookbinding, drawing and inking.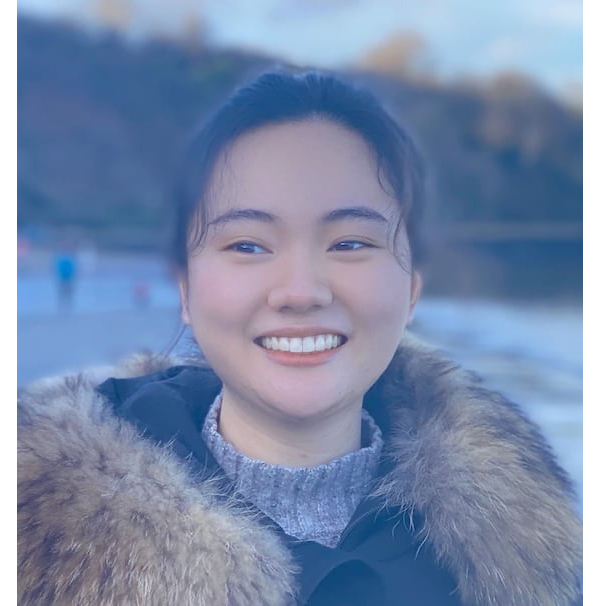 Shuning Ji studied illustration as a postgraduate at The University of Edinburgh. She is a comic-book artist and character designer, and is currently working on a comic about Chinese slang, which will be published in July 2021. Born in China, Shuning now lives and works in Edinburgh.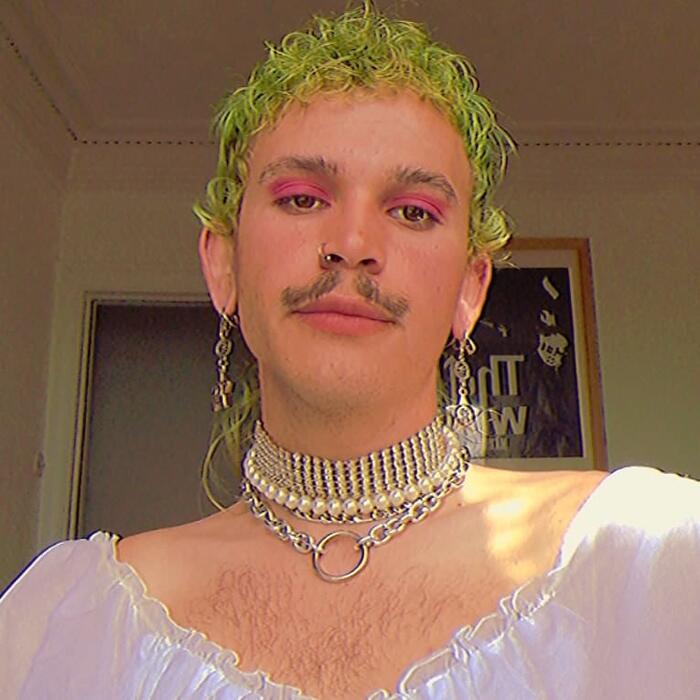 Pris Lemons is a queer artist from the Cayman Islands, who now lives in Scotland. Their work is autobiographical and focuses primarily on gender and sexuality through character design and comics. Colour, symbolism, and humour are key elements of their process, as is demonstrating sensitivity and vulnerability when exploring difficult narratives drawn from their own queer experience.
Taking inspiration from film, animation, and real life, Pris highlights the feeling of living between worlds, redefining the internal contradictions in their culture and upbringing by making them tangible and beautiful.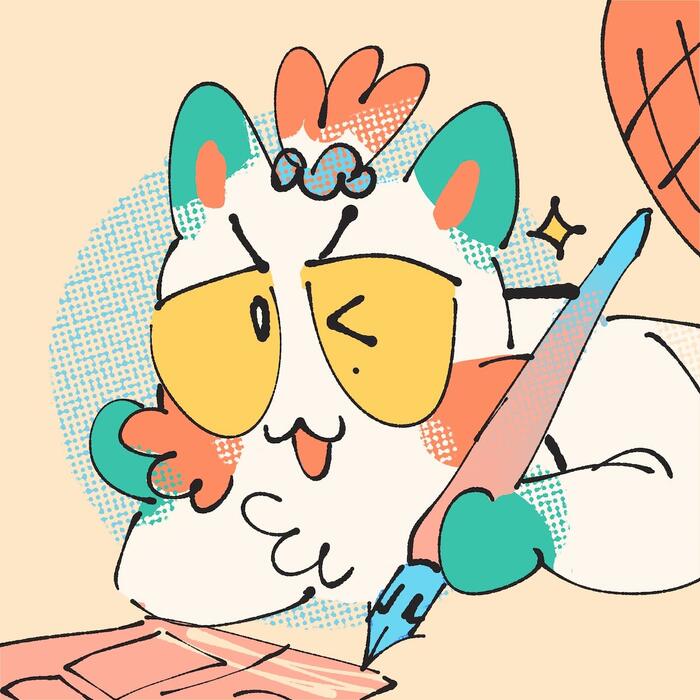 Calico N.M. is a comics artist, illustrator, and animator, and is currently studying at Kingston University London. Born in Egypt and now living in the UK, they have created a number of small, self-published zines and webcomics, as well as being featured in community-based illustration anthologies under the pen name Neomints.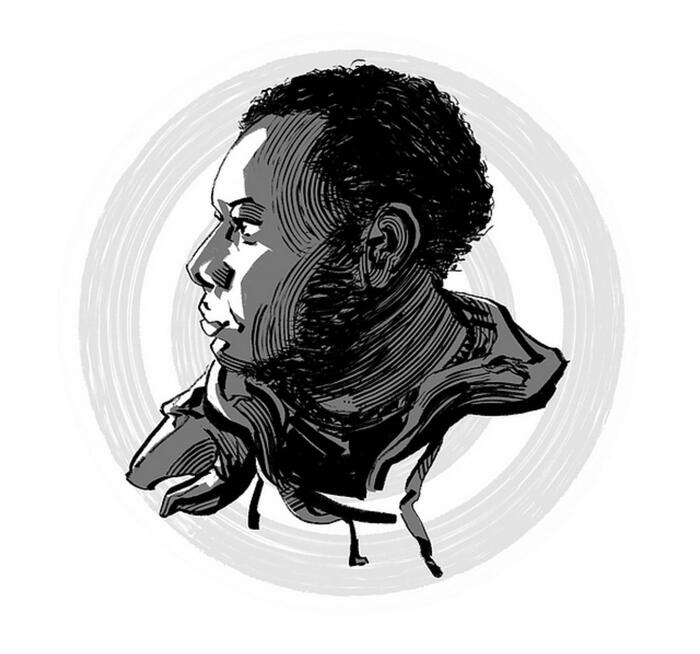 Since graduating with a BA in illustration from Middlesex University in 2020, Tyrell Osborne has continued to add to his skill sets, both digital and traditional, incorporating pen and ink, printmaking, life drawing, and visual storytelling. He is interested in exploring both personal and commercial projects, and has previously created protest posters for recent political and global events, a graphic novel, an illustrated biography, film posters, intimate family portraits, and a panoramic narrative. Tyrell lives and works in London.
• More about GAP at SelfMadeHero
• Catalyst will be launched on 16th October 2021 at the Lakes International Comic Art Festival in Kendal – www.comicartfestival.com