Two top European comic artists, Eva Hilhorst and Judith Vanistendael, will be in the Lake District next month, heading up an innovative Lakes International Comic Art Festival partnership project to find out more about Kendal residents concerns about flooding and climate change.
Between 8th – 17th March, Eva and Judith will be taking part in several workshops, in various locations around Kendal, including Kendal College and Space 2 Create, combining drawing comics with seeking the thoughts and memories of local people of flooding in Cumbria and how it's impacted their lives.
Back in December 2015, Kendal experienced the largest flood event ever recorded in the town, the result of the effects of Storm Desmond. Homes were flooded and businesses wrecked. 
The Environment Agency is now working on delivering a Flood Risk Management Scheme to better protect homes and business from flooding in the Kent catchment, and improve the local environment and community amenities. Kendal is the first area to be delivered, followed by Burneside, Staveley, and Ings, and upstream measures including flood storage.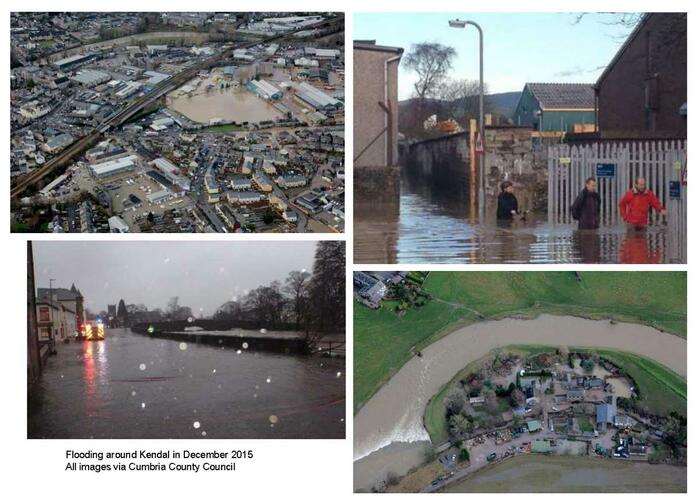 The Festival's new "What Is, What If, Floods Comic Project" is one of several year-round initiatives for the Lakes International Comic Art Festival, outside of its annual festival in Bowness in October this year, which also include a major study of how comics encourage reading, in partnership with Comic Art Europe and Abraham Moss Community School in Manchester. 
Supported by Arts Council England, the Festival is working with several local, national and international organisations including the British Council and Cambridge University, to promote comics as a medium for all and to deliver positive social change, including climate change and supporting the careers of emerging comic creatives; its ongoing work praised by comic fans and creators alike.
The "What Is, What If, Floods Comic Project" project is one element of a wider initiative by internationally-renowned artists Eva Hilhorst and Judith Vanistendael, about flooding globally, commissioned and funded by the Dutch and Belgian governments, hosted in Kendal by LICAF.
"In the summer of 2021 Belgium, Germany and Holland were flooded due to climate change," notes Floods Project co-ordinator, Richard Foster. "200 people died, and climate change suddenly became something lethal in our backyard. The artists are exploring how our experiences match or are different to those across Europe."
Eva Hilhorst and Judith Vanistendael will lead master classes and workshops in Kendal through the two weeks beginning 8th March, leading to the creation of a "reportage comic", a comic strip "documentary", that will highlight concerns about flooding and the impact of climate change in Cumbria, and beyond.
Alongside comic workshops at Kendal College, the events will include a fun "It's like being at the hairdressers" event, inviting people to have their portrait drawn in exchange for a story. 
"To make our reportage personal and appealing to our readers, we would like to incorporate the local people's experiences, both by drawing their stories, and have them draw their stories themselves in different workshops," Eva and Judith explain.
"We would love to hear from them just how they experienced the floods in 2015 and want to hear how they see the future in connection to climate change. What do they fear, what are their hopes and dreams? 
"While we draw their portrait, we have a conversation with them, and people who take part can keep their portrait as a thank you."
Dutch comic creator Eva Hilhorst is the initiator of Drawing the Times, a fantastic platform for graphic journalism, and has been working as a graphic journalist for several years. Her work was published in the Dutch newspaper Trouw and on the online platforms De Correspondent and Symbolia. She's currently editor in chief of Drawing the Times, a teacher at the Art Academy Utrecht - and a specialist and keynote speaker in the field of graphic journalism.
Her participation in this project is supported by the Embassy of the Kingdom of the Netherlands.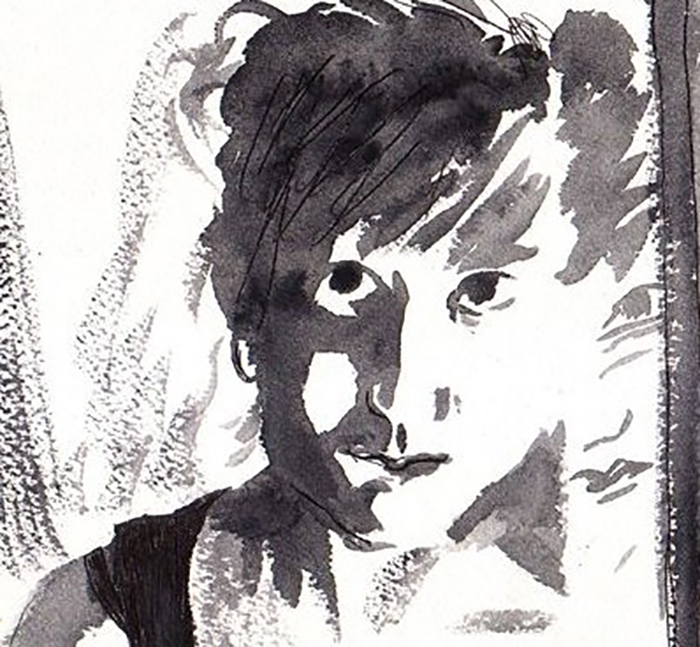 Judith Vanistendael, from Belgium, creates comics "that have to do with life as it really is' she says. Vanistendael studied at the Hochschule der Kunste in Berlin, earned an academic degree in art sciences from the University of Ghent, did postgraduate studies on Latin America, and followed the comics master at the Sint Lukas art school in Brussels. 
Her semi-autobiographical work, Dance by the Light of the Moon, has been translated into nine languages and nominated twice for the prestigious Angouleme Grand Prize, and her second graphic novel, When David Lost his Voice, was nominated for an Eisner Award. Also a children's book illustrator, she's currently working on her third graphic novel, while also working as a teacher at the Sint Lukas art school in Brussels and She illustrates children books.
During the residency, both artists hope to talk to as many local residents as possible, talk to local experts, and publish a blog and logbook of their discoveries, with daily drawings, interviews and thoughts, all through the thematic lens of the flooding and climate change. 
"The overall aim is to use a few days of the residency to go out and draw what we see and experience, we will make a drawn 'documentary' of the area where the flooding happened - and might happen again."
Work created during this residency will form a temporary display at Kendal's Space 2 Create in Castle Mills at the end of the second week, and will feature in further exhibitions later in 2022.
"We hope exhibition visitors will offer their views, too," say the artists. "The more opinions and the dreams for the future, related to the flooding and climate change, we learn about, the better."
• If you live in the Kendal area and would like to take part in the "It's Like Being at the Hair-dressers", or the Graphic Storytelling Workshop, where participants will be invited draw their experiences, hopes and fears and learn how to captivate the reader with a compelling story, fictional or journalistic, then please contact Carole Tait via carole@comicartfestival.com as soon as possible. 
Please note that places for the Graphic Storytelling Workshops are very limited.
• The Lakes International Comic Art Festival will run from Friday 14th to Sunday 16th October 2022 – and is online at: www.comicartfestival.com | Lakes International Comic Art Festival Podcast: www.comicartpodcast.uk | Twitter: @comicartfestpod | Facebook: @ComicArtPodcast | Instagram: @ComicArtPodcast
Tickets for the Lakes International Comic Art Festival will go on sale in March. Announced guests for 2022 so far, in alphabetical order, are: Lucie Arnoux, Jaime Hernandez, Mick McMahon, Bill Morrison, Rebecca Ollerton, Sean Phillips, Mike Perkins, Greg Rucka, Posy Simmonds, Jorg Tittel, and Twin Cartoons. Watch out for further announcements about guests, events, exhibitions, family-friendly programming and more from the Lakes International Comic Art Festival very soon!