This year we will celebrate the extraordinary life and work of novelist, painter, illustrator and comic strip author Tove Jansson.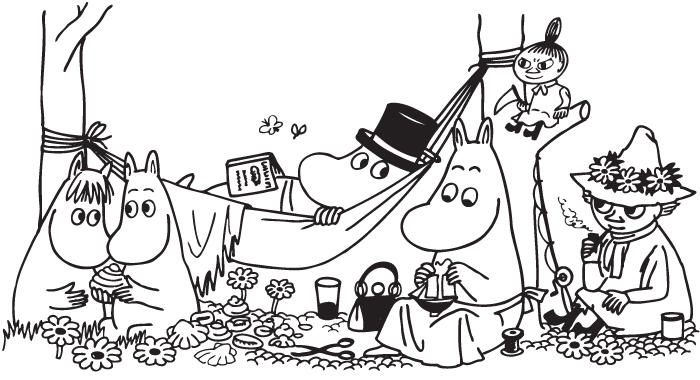 The Moomins by Tove Jansson - © Moomin Characters™
2017 is the centenary of Finland's independence, a progressive nation which places nature, equality and democracy at the core of its daily life. No one better exemplifies this, in our view, that one of their main cultural icons, Tove Jansson.
This year LICAF will pay homage to this extraordinary woman celebrating her life and work. She is much more than the Moomins, but the Moomins are the creations for which she is best-known across the world with the comic strips and story books being translated into more than 50 languages.
There will be a photographic exhibition, a special family-orientated Moomins adventure, a film programme and more.
Whether you're already addicted to the Moomins or have the privilege of discovering them for the first time the festival will offer you plenty of knowledge, insight and fun.
 "I only want to live in peace, plant potatoes and dream!"

Moomintroll ― Moomin: The Complete Tove Jansson Comic Strip, Vol. 1
Our full Finnish programme will feature a pop-up "village" for the weekend and a specially-commissioned installation by Jonathan Edwards and Louise Evans inspired following a trip to Finland - more details to follow in July.
The Lakes International Comic Art Festival Finnish programme for 2017 is in partnership with the Finnish Institute.