We're delighted to announce a new competition open to students across the globe to showcase their comic art talent that could see them end up being part of Festival's tribute exhibition to Will Eisner.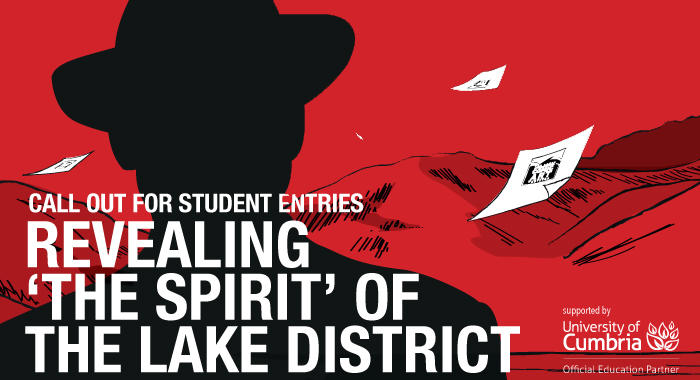 'Revealing 'The Spirit' of the Lake District' competition 2017
The competition is open to students of the arts and will be judged by comics artist Sean Phillips, one of the founding Patrons of the Festival, and one of the world's most successful and popular crime writers, the award-winning Ian Rankin.
Noting Eisner's creation of crime-fighting adventurer 'The Spirit', first published in a 16-page comics supplement published between 1940 and 1952, students from across the globe are being challenged to imagine a vigilante hero or heroine for the Lake District.
"This may be a comic strip, a single illustration or a series of illustrations reflecting Eisner's comic style in The Spirit - your interpretation could illustrate crime drama, adventure, mystery, horror, comedy or be a creative reinterpretation of an original artwork from The Spirit with a Lake District comic art twist."

- Julie Tait, Festival Director
The 'Revealing 'The Spirit' of the Lake District' competition is kindly supported by the University of Cumbria.
Deadline for entries is 1 September 2017 and full details of the competition can be downloaded below and found at www.comicartfestival.com/competition-2017