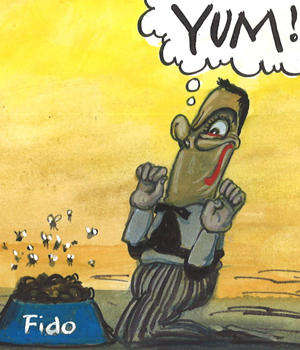 Martin Rowson
Martin Rowson is a multi-award winning cartoonist & writer.
His work over the past 30 years has appeared regularly in The Guardian, The Times, The Daily Mirror, The Spectator, The Independent on Sunday and many other publications.
His books include graphic novelisations of T S Eliot's The Waste Land, Laurence Sterne's Tristram Shandy and Jonathan Swift's Gulliver's Travels.
Among his 20 or so other books are "Stuff", a memoir about clearing his late parents' house, which was long listed for the 2007 Samuel Johnson prize.
Rowson is also chair of the British Cartoonists' Association, former Cartoonist Laureate to the Mayor of London and has served twice as a vice-president of the Zoological Society of London.
He lives in London.
Martin Rowson Online
Web: www.martinrowson.com
Twitter: @MartinRowson
Instagram: @martin.rowson1