Top American comic creator Greg Rucka, whose credits include Lazarus, Black Magick for Image, Stumptown from Oni Press, writer of the 2020 screenplay for The Old Guard, is among first of several announced guest for the Lakes International Comic Art Festival, returning to Kendal 15th-17th October 2021.
Also announced are American comic artist Michael Lark, Canadian comics writer and artist Jeff Lemire (Black Hammer, Snow Angels), writer Chris Condon (That Texas Blood), Rachael Smith (Doctor Who, Quarantine Comix), and Guardian cartoonists Martin Rowson, Nicola Jennings and Lou McKeever (aka BluLou).
After a successful virtual Festival last year, LICAF LIVE, the team behind the Lakes has been working hard behind the scenes to bring the physical event back to Kendal in October, lining up a formidable guest list of international and British comic creators, preparing exhibitions and family-friendly events… and, of course, gearing up for the return of the world-famous Comics Clock Tower in Kendal's town hall, a much-loved platform space for comic creators and publishers both new and established.
"We're thrilled to be heading back to Kendal with a lively line up of comic happenings in the works," enthuses Festival Director Julie Tait. "While we inevitably had to go digital last year, all the signs are that planning for an engaging, enjoyable physical event, in Kendal, is what both comic fans and creators are just itching for. Who are we to disagree?
"Our funding partners – the Arts Council, and local, public funders, business supporters and more – have been hugely supportive of our plans, too."
"I am incredibly excited to attend the Festival!" says Greg Rucka. "I love visiting England, and this'll be my first time to the Lake District. Plus, getting to see the country and meet the people is always a highlight for me.
"This'll be my first show post pandemic (I hope!), and that makes it even more special. To be able to attend with my Lazarus co-creator Michael Lark is just icing on the cake! I'm very much looking forward to attending and participating in the Festival."
• The Lakes International Comic Art Festival – back 15th to 17th October 2021 – is online at: www.comicartfestival.com | Lakes International Comic Art Festival Podcast: www.comicartpodcast.uk | Twitter: @comicartfestpod| Facebook: @ComicArtPodcast | Instagram: @ComicArtPodcast
• Want to receive news about the Lakes International Comic Art Festival? Then sign up for their newsletter now
• Check out their LITTLE LICAF Facebook Page here and the dedicated LITTLE LICAF Instagram here
• The Virtual Comics Clock Tower is online at licafclocktower.com
Festival 2021 – First Guest Profiles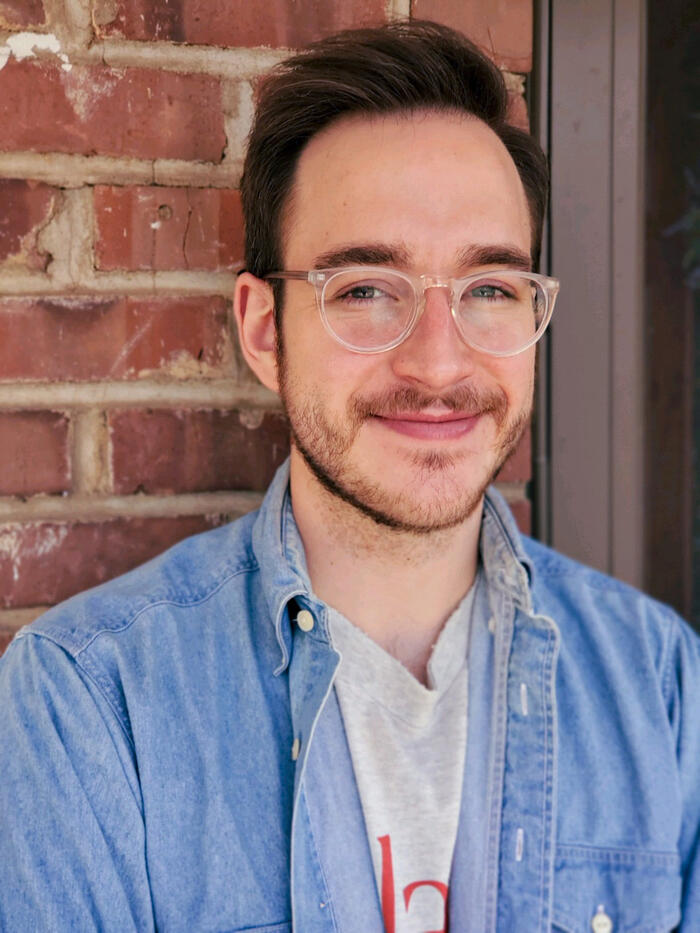 Chris Condon is the writer of the Image Comics series That Texas Blood with artist Jacob Phillips. He was born and raised in the small New Jersey transit hub of Metuchen, a stone's throw from the behemoth that is New York City and has devoted himself to the mythical power of storytelling from an early age.
In the second grade, he attempted to launch a cinematic remake of James Cameron's Titanic but things soon fell apart when his seven-year-old brain could not conceptualise how to build working (and life-size) smokestacks. As stated, Chris is not a native Texan, though he does enjoy a Terry Allen tune and a good chicken fried steak. Depending on who you ask, that's about halfway there.
• Patreon
• Instagram
• Twitter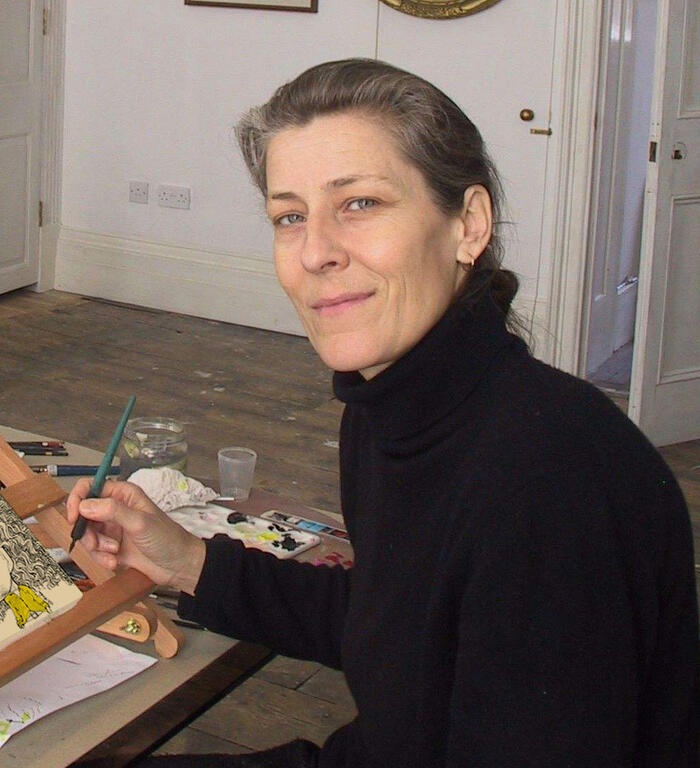 Nicola Jennings originally trained as a theatre designer and started work designing for opera. She began caricaturing for the London Daily News in 1987, went on to work for the Daily Mirror and the Observer, and can now be seen regularly in the Guardian.
She has also produced animated cartoons for Channel 4's A Week in Politics and drawn live on BBC2's Midnight Hour.
• Web: www.nicolajennings.co.uk
Michael Lark is the artist and co-creator of Lazarus and Lazarus: Risen from Image Comics.
In his nearly 30 years in the comics industry, he has drawn many of the most iconic characters in the medium, including Spider-Man, Captain America, Daredevil, Batman, Superman, and many others.
• Twitter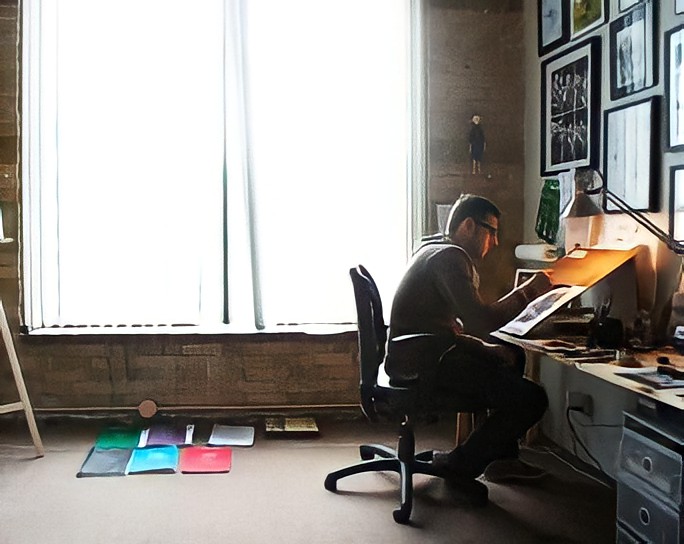 Jeff Lemire is a New York Times bestseller and multi-award winning cartoonist and writer, published by Marvel, DC and Valiant. His work includes Essex County, Black Hammer, and Sweet Tooth, which is soon to be adapted into a Netflix series.
One of his latest projects is Black Hammer: Reborn, with art by Caitlin Yarsky (Coyote, Bliss) taking over illustrative duties from Dean Ormston, which launches in July from US publisher Dark Horse Comics.
Jeff also collaborated with celebrated musician Gord Downie on the graphic novel and album The Secret Path, which was made into an animated film in 2016.
• Web: jefflemire.wixsite.com/jefflemire
• Instagram
• Twitter
• More about Black Hammer: Reborn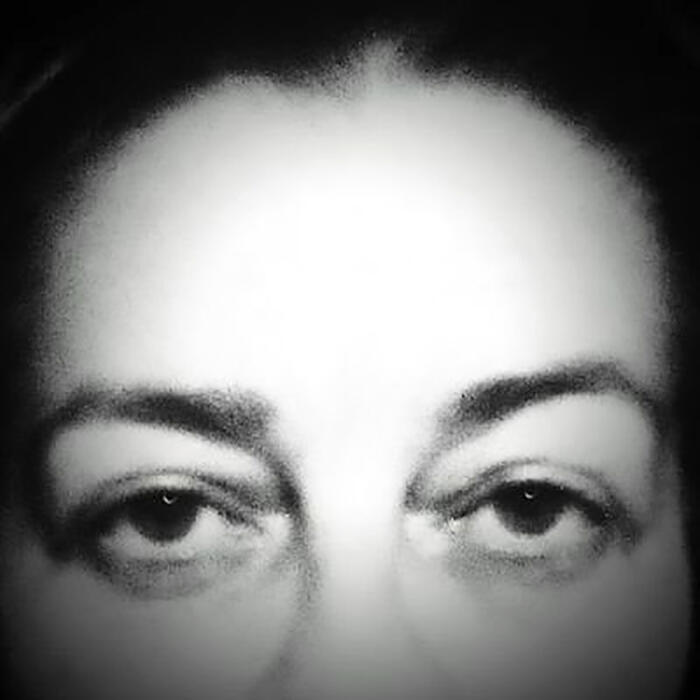 Lou McKeever (aka BlueLou) is a political cartoonist who has worked on a range of publications, whose credits work for The Canary. The Guardian The Independent, TES, The Morning Star and New Statesman.
• Web: bluelou.net
• Twitter
Greg Rucka is the bestselling and multi-award-winning author of dozens of novels, thousands of comics, and at least one motion picture. His career has allowed him to put words in the mouths of almost every major pop-culture character, from Han Solo to Wonder Woman, and his creator-owned books have earned critical and commercial acclaim.
He is the co-creator of Lazarus and Lazarus: Risen with Michael Lark; Black Magick with Nicola Scott; and The Old Guard with Leandro Fernandez, all published by Image Comics. His series Stumptown with Justin Greenwood was turned into an (unfortunately) short-lived television show starring Cobie Smulders, and The Old Guard was released on Netflix in 2020, starring Charlize Theron as Andromache "Andy" the Scythian. He lives, writes, and sleeps in Portland, Oregon, with his wife, writer Jennifer Van Meter.
Martin Rowson is a multi-award-winning political cartoonist, illustrator, graphic novelist, broadcaster and poet. Over the past 4 decades his work has appeared in almost every publication you can think of apart from The Sun (they've never asked him). His work currently features regularly in The Guardian, The Daily Mirror, The New European, The Critic and Index on Censorship, among other places.
His books include comic book adaptations of The Waste Land, The Life & Opinions of Tristram Shandy, Gentleman, Gulliver's Travels and The Communist Manifesto and, most recently, an updated version of Hans Holbein's The Dance of Death.
His 2006 memoir about clearing out his late parents' house, Stuff, was longlisted for that year's Samuel Johnson Prize. In 2017 a full-page editorial in The Daily Mail, incited by one of his Guardian cartoons, described him and his work as "Sick… offensive… deranged and disgusting."
• Web: www.martinrowson.com
• Instagram
• Twitter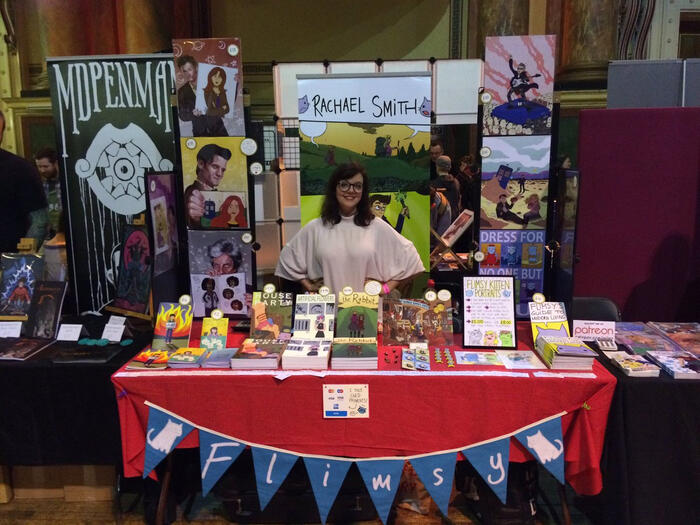 Rachael Smith is a comics creator from the UK whose books include Wired Up Wrong, Stand In Your Power, The Rabbit, and Quarantine Comix. She also worked on the Doctor Who: Tenth Doctor comic series.
In 2021, Rachael will be part of the Lakes International renewed Comics Cultural Exchange, working in Prague with the Moravian Regional Library and the FRAME Festival.
• Web: www.rachaelsmith.org
• Facebook
• Instagram
• Twitter
• The Lakes International Comic Art Festival – back 15th to 17th October 2021 – is online at: www.comicartfestival.com | Lakes International Comic Art Festival Podcast: www.comicartpodcast.uk | Twitter: @comicartfestpod| Facebook: @ComicArtPodcast | Instagram: @ComicArtPodcast