Every year, in the countdown to the Lakes International Comic Art Festival in October, we bring you a series of interviews with guests at the event. This "Festival Focus" for 2019 is with Garth Ennis, perhaps best known for his work on Preacher and The Boys, and more recent projects such as the critically-acclaimed Sara, published by TKO.
Garth has been writing comics since 1989. Credits include Preacher, The Boys (both of which have been adapted for television, the latter proving a huge kit for Amazon Prime), Hitman and Crossed, as well as successful runs on The Punisher and Fury for Marvel.
He is particularly known for his military fiction, including the titles War Story, Battlefields, Sara and a revival of Johnny Red, the classic British character from the weekly comic, Battle, for Titan Comics.
Recent work includes A Walk Through Hell and Out of the Blue for Aftershock Comics, and "Code Pru" in the anthology Cinema Purgatorio, published by Avatar Press.
Originally from Northern Ireland, Ennis now lives in New York City with his wife, Ruth.
What are you working on, comics-wise, right now, and when will it be published?
Garth Ennis: I have two Punisher miniseries coming up - Soviet, drawn by Jacen Burrows and apparently coming out in November, and Get Fury, with art by Goran Parlov, presumably appearing next year.
There's also a graphic novel from Dead Reckoning called The Stringbags, about British naval aviators in World War Two- that one's drawn by PJ Holden and is coming out in April.
Looking further ahead there's a new time-travel series I can't say too much about, a couple of things from Avatar that are taking forever to appear- including the last Crossed story- and two 10-page shorts that'll see me back in British comics after a bit of an absence.
Which comic project you've worked on are you most proud of and where can people see it or buy it?
Garth: That would probably be Sara, available from TKO.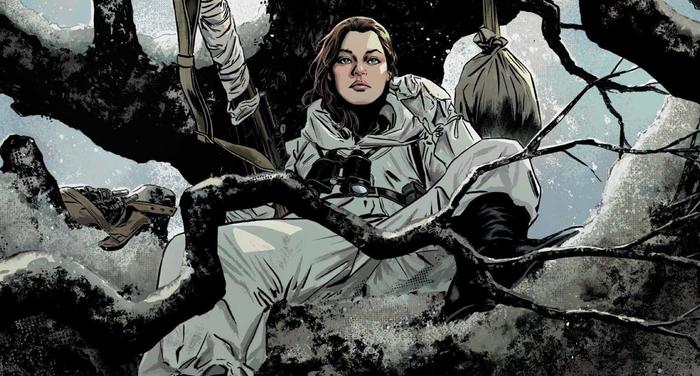 The Boys has made the jump from comics to TV - are you pleased at the way it's taken off on Amazon Prime?
Garth: I hope it lasts forever and sells many, many books.
How do you plan your day as a creator? (Do you plan your day?)
Garth: Sorta-kinda. Morning's for admin and correspondence, most of the work gets done in the afternoon and early evening.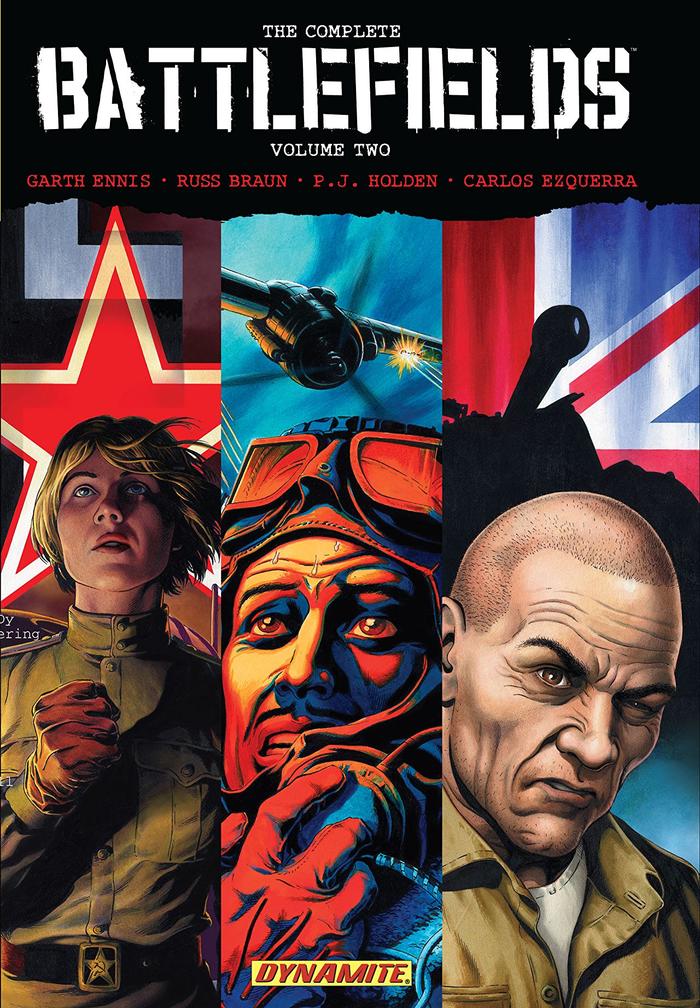 What's the best thing about being a comics creator?
Garth: Making a living doing something you love is hard to beat. But specific to comics, I like knowing that what I write will go on the page- that no bright ideas from executives or similar will worm their way into my work.
What most distracts you from getting your work done?
Garth: Given how much I enjoy what I do, I think complaining about what few drawbacks there might be would simply be churlish.
Have you ever been to the Lake District before and if so what did you think of it? If you haven't, what are you expecting?
Garth: Around about 2012, my wife and I visited some of the restaurants and other locations from the Steve Coogan/Rob Brydon show The Trip. The food was amazing and the scenery spectacular. Loved every minute of it.
How do Festivals and other comics events help creators most, do you think?
Garth: Probably getting people together, rekindling old friendships, exchanging ideas. I don't see that many people in the industry day to day, so it doesn't hurt to catch up.
What one piece of advice do you offer people looking to work in the comics industry?
Garth: Behave as decently as you can - by which I mean, once you commit to a job, do what you said you'd do when you said you'd do it. This is particularly true for writers -  you're the first link in the chain, so you have zero excuse for being late.
Everyone (artist - colourist- letterer - editor) is relying on you, and if you mess them about you're interfering with them putting food on the table - thus rendering you the lowest of the low. I include the editor in that, by the way, because if you don't deliver, he gets a bollocking for not being able to control you - maybe that'll mean him missing out on a raise or promotion as a result.
Garth, thank you very much for your time. Looking forward to seeing you in Kendal!
• The Lakes International Comic Art Festival is back in Kendal in the Lake District 11th – 13th October 2019: www.comicartfestival.com | Podcast | Instagram | Facebook | Twitter | Youtube
• Want to receive news about the Lakes International Comic Art Festival? Then sign up for their newsletter now 
Interview questions by John Freeman. All comics material featured © respective publishers/ creators