The Lakes International Comic Art Festival will be held in Bowness-on-Windermere, within the heart of the Lake District National Park, for its tenth anniversary year from October 14 – 16th 2022. The best comic artists, writers and creators from over 25 countries are heading to the Lake District for a packed comic art weekend extravaganza.
For the 10th anniversary year, the Festival brings a re-energised format, in a new location and promoting a new mission – that "Comics can Change the World". The family-friendly festival will take place across a number of venues in Bowness-on-Windermere, all within close walking distance and accessible by train, bus and bike.
Guests at the Festival include Guardian cartoonists Martin Rowson and Posy Simmonds, Eisner Award–winning Alison Bechdel, author of The Secret to Superhuman Strength, The Simpsons artist Bill Morrison, plus Steve McGarry, one of the film artists from the Minions movie, plus Charlie Adlard, artist on The Walking Dead comics - and some awesome superhero comic artists who certainly know their Spider-Man from their Catwoman!
The Festival will open with a very special, sold out "Comics on Comics" event, combining comedians with comic artists, with special guests Charlie Higson (who writes comics as well as TV shows, books and more), Adele Cliff, a panellist of Battle of the Superheroes at the Edinburgh Fringe, and Lucy Porter, a comedian who, apparently, needs convincing comics are really good!
Festival venues include The Old Laundry Theatre, Windermere Jetty Museum and The Lakeview Comic Marketplace at Lake View - a lakeside bar and restaurant with spectacular views.
As usual, the Festival also offers plenty of family-friendly activities, and promises a weekend of wonderful events for all ages, and not one, but three venues will play host to after-hours social gatherings, including the Lake District Boat Club and Wheelhouse Nightclub.
There are loads of things to see and do for free - or you can buy a pass to access all premium events. 
More details of events, exhibitors and festival pass tickets, and programme are available at www.comicartfestival.com
Julie Tait, Festival Director said:
"We are putting the lake into the Lakes International Comic Art Festival for our tenth year. Many of the venues overlook the stunning waters of Windermere and we are delighted that over 100 guests and exhibitors will be with us to celebrate the amazing world of comics and comic art. Comics play a vital role in boosting literacy, telling new stories and tackling the biggest issues of our time. I'd urge all lovers of art, literature and culture to come down and find out how comics really can change the world.
"The Festival programme includes live drawing, creative workshops, talks, presentations, a comics market place, debates, cartoonists, satire, exhibitions and some of the most amazing comic artists from across the globe. The Festival also brings a comic art trail around Bowness and a reinvigorated crazy golf course full of cartoon characters! You can even enjoy the warmth of our Finnish sauna by Windermere which includes some fast and hot events."
• Tickets available here: www.comicartfestival.com/festival-tickets
• Download the full Festival programme as a PDF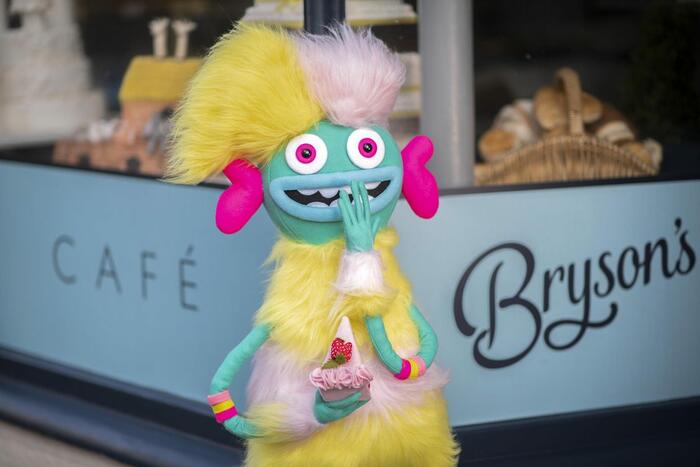 Lakes International Comic Art Festival 2022 highlights include:
– A star-studded Friday night Gala Launch event with live draws, comedy about comics offering a line-up that includes comedians Adele Cliff, Charlie Higson, Lucy Porter and comic artists Bill Morrison and Luke McGarry – tickets sold separately
– The Lakeview Comics Marketplace - a free to enter comic art hub for a host of exhibitors including independent comic creators and publishers. It's the perfect place to explore, buy and relax with your new comic books at the Lakeview Bar & Grill overlooking Windermere
– Windermere Jetty Museum is the place to go for free family events for children, brought to you by Little LICAF
– A boat trip event on Windermere with comics legend, Guardian cartoonist Posy Simmonds 
– A virtual reality showcase at the Old Fire Station at Windermere Jetty Museum exploring the connections between comics and technology
– Yellow Submarine – Bill Morrison's Odyssey Through Pepperland exhibition at Windermere Jetty Museum – weekend ticket passes include free access to the rest of this amazing museum
– The Laundrama is the place to head for special guest signings and the Festival comic art book shop
• Tickets available here: www.comicartfestival.com/festival-tickets
• Download the full Festival programme as a PDF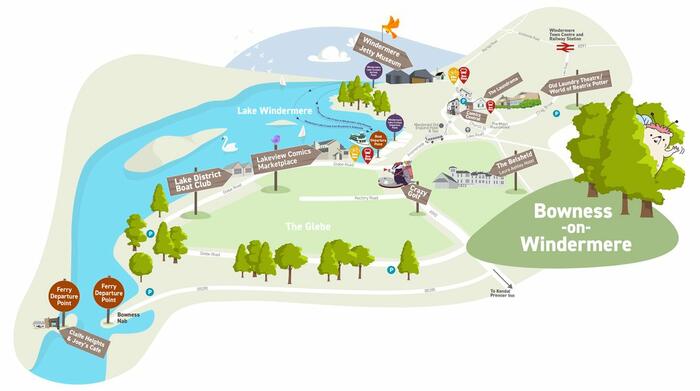 Getting around Bowness-on-Windermere
During the Festival weekend there will be free transport between venues in the shape of a Festival shuttle bus - so just a few minutes between each venue, although most are within easy walking distance. Shuttle buses running between Kendal and Bowness-on-Windermere on Saturday and Sunday are free for exhibitors and passholders on a first come, first served basis. 
Free bike hire is being provided by the Lake District National Park team, available from Windermere Jetty Museum. There's also plenty of parking in Bowness-on-Windermere including free parking for festival-goers at Windermere Jetty Museum. 
Public buses also run every twenty minutes between Windermere railway station to Bowness
• Festival Travel Information Guide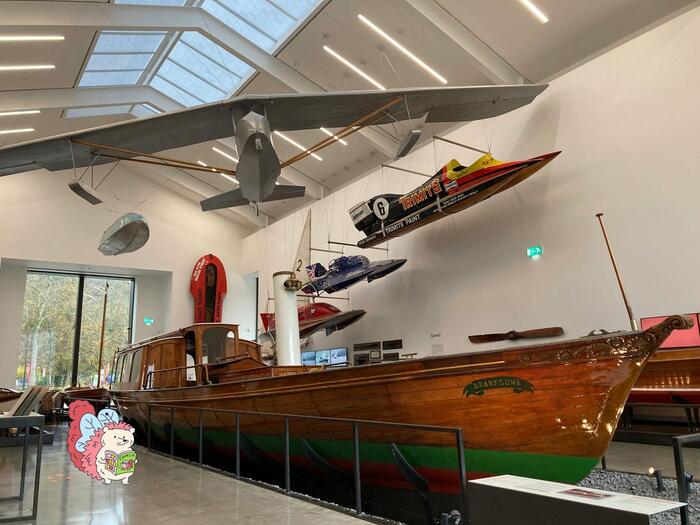 Festival Guests in 2022
Announced panel guests for 2022 are, in alphabetical order: Charlie Adlard, Dimitris Anastasiou, Mehdi Annassi, Lucie Arnoux, Bianca Bagnarelli, Alison Bechdel, Matthew Dooley, Ulla Donner, Oliver East, Karrie Fransman, Dave Gibbons, Paul Gravett, Kalle Hakkola, Jaime Hernandez, Eva Hilhorst, Bryan Hitch, Stephen L. Holland, Rian Hughes, Marc Jackson, Leomacs, Marine des Mazery, Vojtěch Mašek, Joe McGarry, Luke McGarry, Steve McGarry, Mick McMahon, Bill Morrison, Bex Ollerton, Dean Ormston, Jacob Phillips, Sean Phillips, Mike Perkins, Tim Pilcher, Ram V, Mollie Ray, Tom Richmond, Martin Rowson, Greg Rucka, Andrea Settimo, Katie Skelly, Posy Simmonds, Václav Šlajch, Fiona Stephenson, Maria Surducan, Bryan Talbot, Petteri Tikkanen, Jörg Tittel, Twin Cartoons, Judith Vanistandel, Asya Voitenko, and Andi Watson
• Profiles of all LICAF LIVE guests feature here on the official Festival web site
Lakeview Comics Marketplace Exhibitors 2022
For full profiles visit this page on our web site
Exhibitors at the Lakeview Comics Marketplace are: A&A Co., Art-Bubble, B7 Comics, Beatrice Mossman, Benjamin Dickson, Bryan Talbot, Bungaroosh, Cartoonists' Club of Great Britain, Catfood Comics, Clarice Tudor, Clark Bint, CoCo Comics, Comics Youth CIC, Coming Home – Re-Live, Drew Marr of Gold Lion Comics, Fanfare Presents, Gustaffo Vargas, ILYA GRAPHIC, J Webster Sharp, James Chapman, Joe Latham, Kate Mia White, Komiket, Kev F Sutherland, Lyndon White, Markosia Enterprises, Martin Geraghty, Matt Smith! (Smith vs Smith), Myriad Editions, Nick Brokenshire, Olivia Sullivan (ZEB.KO), Peter Morey Comics, Rachael Smith, Roger Langridge, Schnumn, SelfMadeHero, Story Forest, Teesside University, The 77 Publications, The Cartoon Museum, Tom Ward, Twins Cartoons, and Una 
About Us
The Lakes International Comic Art Festival is the only one of its kind in the UK, centred on events and comics projects brought to you from one of the country's most beautiful areas – the English Lake District, in the market town of Kendal. Modelled on European-style festivals, such as Angoulême in France, the annual Festival usually takes over the whole town for a weekend of comic art every October.
The Festival's aim is to celebrate the whole spectrum of comic art, inspiring existing comic art fans and creators and, it hopes, generating new audiences and creators too. It invests in creators through a commissioning programme and has an emphasis on developing international collaborations.
The Patrons of the Festival are comic creators Yomi Ayeni, Kate Charlesworth, Comics Laureate Stephen L. Holland, Sean Phillips, Bryan Talbot, Mary Talbot and Zoom Rockman.
The Lakes International Comic Art Festival is supported using public funding by the National Lottery through Arts Council England. It is also supported by Cumbria County Council, Lake District National Park Authority, South Lakeland District Council and Windermere Town Council.
Our founder partner is Kendal College and our other main partners are the Windermere Jetty Museum, the Old Laundry Theatre, the Lakeview Bar and Grill, The National Cartoonist Society of America, and Page 45.
We are also supported by (in alphabetical order): The Belgian Comic Strip Center, The Czech Literary Centre, The Embassy of the Kingdom of the Netherlands, Escola Joso - Centro de Cómic y Artes Visuales, The Finnish Institute, Institut Francais, The Italian Cultural Institute, Lyon BD, Space 2 Create, and other local, national and international partnerships.
We also receive support from publishers David Fickling Comics, publishers of The Phoenix comic, Fanfare Press, GetMyComics, publishers of SHIFT, Knockabout Press, Sykes Cottages, and Tribe, our tipi sponsors.
Thanks also to our generous donors: Charlie Adlard, Lynette Adlard, Graham Dury, Peter Kessler and Sean Phillips.
• The Lakes International Comic Art Festival – back 14th to 16th October 2022 –is online at: www.comicartfestival.com | Lakes International Comic Art Festival Podcast: www.comicartpodcast.uk | Twitter: @comicartfestpod | Facebook: @ComicArtPodcast | Instagram: @ComicArtPodcast
• Want to receive news about the Lakes International Comic Art Festival? Then sign up for their newsletter now
• Check out their LITTLE LICAF Facebook Page here and the dedicated LITTLE LICAF Instagram here