We're delighted to announce nine Belgian comic creators are part of the line-up for this year's weekend-long event in Kendal in October - an event that will also offer a fine blend of Belgian culture beyond the printed page!
Nearly 70 comic creators from fourteen countries from this year's guest list, including, from Belgium, creators Serge Baeken, Ephameron, Loic Gaume, Ben Gijsemans, Valentine Laffitte, Pascal Lemaitre, Marine Schneider, Judith Vanistendael and Joris Vermassen.
A heady mix of Belgian comic art, waffles, chocolate and an exclusive beer, brewed specially for the Festival, is in store for Festival patrons, supported by the General Representation of the Government of Flanders in the UK, Flanders Literature and Wallonie Bruxelles International.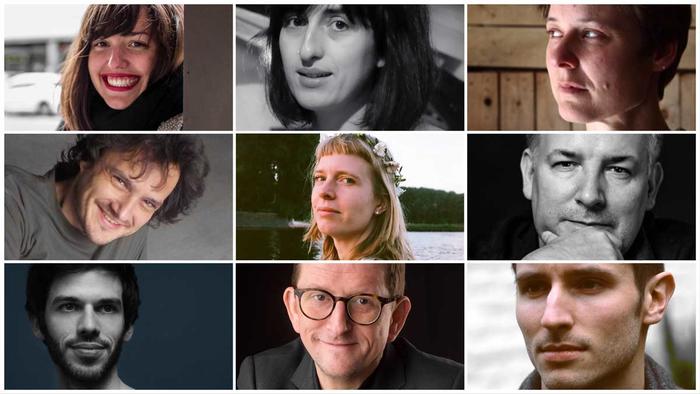 Wallonia-Brussels International, with the help of LICAF, will also be bringing a very special Smurfs exhibition to Kendal, taking place from 4th October to 3rd November 2019 at the Sugar Store in The Brewery Arts Centre, Kendal. Presented in the form of games, photos and informative texts, it will tell the story of the Smurfs from their origins to the present day.
The announcement of creators from Belgium follows previous guest announcements for Comics Laureate Hannah Berry, Laurence Campbell, Kate Charlesworth, Becky Cloonan, Garth Ennis, Duncan Fegredo, Staz Johnson, John McCrea, Junko Mizuno, Declan Shalvey, Simon Spurrier and Rob Williams.
Commenting, the Festival's partners on this aspect of this year's Festival said:
"The General Representation of the Government of Flanders in the UK and Flanders Literature are very excited to be part of this year's festival and to help showcase the incredible comics talent our region has to offer. To be able to do so with our fellow Belgians is fantastic, as it is a great opportunity to give the visitors a taste of our culture."
"We're delighted to be bringing some great Belgian comics and culture to Kendal as part of this year's Festival", says Festival Director Julie Tait. "We're determined to continue our commitment to bringing the very best of international comics to the Lakes!"
"Philippe Geluck, well-known for his character of Le Chat, said: "To the question: do you still trust the polling companies/organisations? 64% of the French answer no and 59% say yes." Wallonia-Bruxelles International is the birthplace of surrealism. We are happy LICAF is taking a bigger interest in Belgian Comic Art this year and we wish them well."
• The Lakes International Comic Art Festival returns to Kendal at various venues across the town 11th - 13th October 2019
• Tickets for the 2019 Festival are on Sale Now at www.comicartfestival.com/buy-tickets
• Web: www.comicartfestival.com| Facebook | Twitter | YouTube | Podcast 
FESTIVAL PARTNERS
The General Representation is the first point of contact for all issues related to the Government of Flanders and its competences. These devolved powers include education and research, arts and culture, the environment and infrastructure, agriculture and fisheries, economy and employment.
Flanders Literature opens a window on the dynamic and diverse literary landscape in the northern part of Belgium. Its mission is to help publishers and festival organisers find that one particular title or author that is the perfect fit for their list or audience.
Wallonia-Brussels International (WBI) is in charge of the international relations between Wallonia, the Wallonia-Brussels Federation and the French Community Commission of the Brussels-Capital Region with other countries. Its actions are carried out within the framework of development cooperation, human rights, culture, health and social affairs, the environment, youth exchanges, education and training, higher education and scientific research.
• The Lakes International Comic Art Festival returns to Kendal at various venues across the town 11th – 13th October 2019
• Tickets for the 2019 Festival are on Sale Now at www.comicartfestival.com/buy-tickets
• Web: www.comicartfestival.com|  Facebook | Twitter | YouTube | Podcast 
Photo of Ephameron by Zosia Poplawska