The Lakes International Comic Art Festival has announced more guests for its line-up for its in-person weekend long celebration of comics in Kendal running 15th – 17th October 2021.
Comic creators Steven Appleby, Darryl Cunningham, Marc Jackson, Jacob Phillips, and Lucy Sullivan join the international line-up that includes already-announced The Walking Dead artist Charlie Adlard, The Phoenix superstar Neill Cameron, animation director, comics artist and illustrator Maria Björklund, cartoonist, illustrator and writer Kate Charlesworth, NOMMO award nominee and storyteller Ziki Nelson, 2000AD and Doctor Who artist and comics archivist David Roach, American writer Greg Rucka, and graphic novelist and Instagram comics star Clarice Tudor.
Also joining the line up is character and creature designer Glen Southern, who was a surprise for many during LICAF LIVE last year, demonstrating his skills creating comic characters in VR.
Steven Appleby, a Festival regular, has always been a popular guest, entertaining his fans from a rowing boat in 2020 – which is unlikely to be repeated this October, but you can still watch that excursion online!
The Festival offers a diverse, international line-up of guests, complementing its international and research projects work as part of the Comic Art Europe project, among others. Tickets will go on sale later this month.
The launch event, "Battle of the Toons", will feature well-known comic creators from both sides of the Atlantic, working in partnership with the America's National Cartoonists Society (NCS).
While the number of exhibitors who will be part of the Comics Clock Tower is a little smaller this year, due to COVID-19 restrictions, the line-up reflects the wide range of both mainstream and independent talent working in the comics medium across the UK – and they will also all have an online presence, too, as part of the continuing Virtual Comics Clock Tower launched last year as part of LICAF LIVE.
Exhibitors include creators such as illustrator Kate-Mia White and Norm Konyu, an animator by day, graphic novelist by night, their work both highlighted as part of Broken Frontier's "Six to Watch" spotlights; Drew Marr, one of British comics youngest comic creators; the The Etherington Brothers, who have been making all-ages comic adventures for over a decade; Peruvian cyberpunk comic creator Gustaffo Vargas; and Metaphrog, Franco-Scottish duo Sandra Marrs and John Chalmers, winners of The Sunday Herald Scottish Culture Awards 2016 Best Visual Artist.
"We're delighted by the sheer range of talent who'll be part of this year's Festival in Kendal's Town Hall, enthuses Festival Director Julie Tait. "The work visitors will find in our Comics Clock Tower will, we hope, entertain, inspire and delight.
Many of the weekend's major events, but not all, will be simulcast online, continuing the Festival's commitment to reaching as many comic fans as possible, particularly at a time when there may be restrictions on physical numbers. The Festival is committed to strictly adhere to all safety guidelines that may be in place in October, although it's hoped that these will be less rigorous by then.
• The Lakes International Comic Art Festival – back 15th to 17th October 2021 – is online at: www.comicartfestival.com | Lakes International Comic Art Festival Podcast: www.comicartpodcast.uk | Twitter: @comicartfestpod| Facebook: @ComicArtPodcast | Instagram: @ComicArtPodcast | Virtual Comics Clock Tower: licafclocktower.com
• Want to receive news about the Lakes International Comic Art Festival? Then sign up for their newsletter now
• Check out their LITTLE LICAF Facebook Page here and the dedicated LITTLE LICAF Instagram here
LATEST LAKES GUEST PROFILES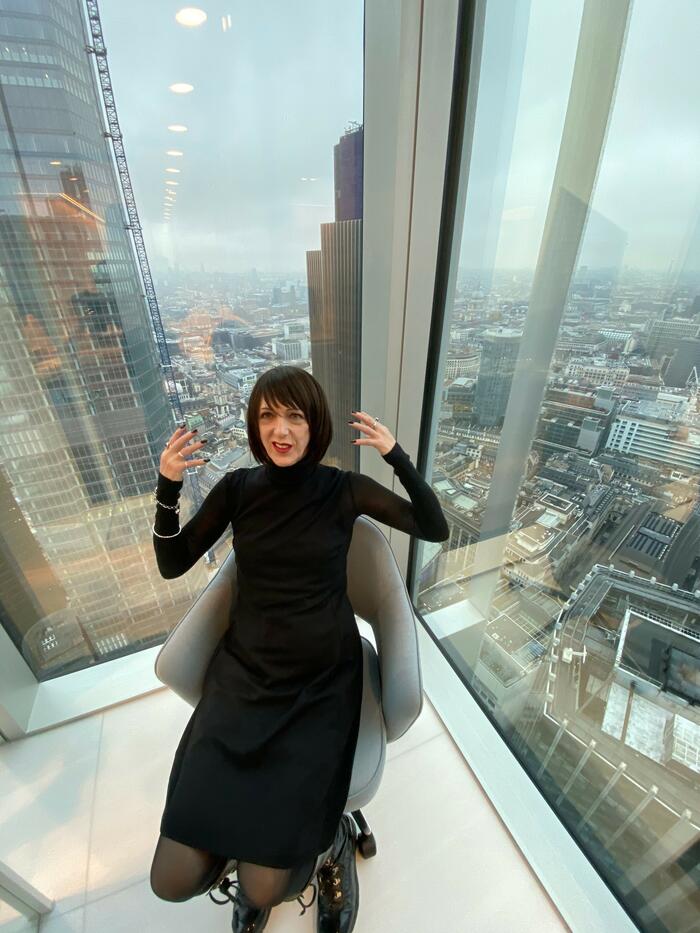 Steven Appleby
As a small child Steven Appleby assumed he'd grow up to be a girl. When he realised this wasn't going to happen, he resigned himself to being a boy until, like August Crimp, the central character in his graphic novel Dragman, Steven found a stocking down the back of a sofa and put it on.
A few years later, studying illustration at the Royal College of Art under Quentin Blake, he discovered he was happiest illustrating his own ideas and began combining words and pictures. While contributing drawings to the New Musical Express Steven was asked to create a weekly comic strip and in 1986 Rockets Passing Overhead – The Annals of Captain Star was born.
Captain Star went on to appear in many newspapers and magazines including The Observer, The Daily Express, Die Zeit and the Berliner Zeitung and became an animated television series in 1997 (co-created with Pete Bishop and Frank Cottrell-Boyce). Comic strips for The Guardian, The Times, The Sunday Telegraph and the Frankfurter Allgemeiner Zeitung followed.
Since the early 1990's Steven has published around thirty books; had numerous exhibitions of paintings and drawings; written a radio series, Steven Appleby's Normal Life, for BBC Radio 4; and created (with Theresa Early and Roger Gosling) the musical play, Crocs In Frocks.
In 2002, the character Dragman first appeared in Steven's Guardian comic strip. 18 years later, after many false starts and digressions, the graphic novel Dragman was published in March 2020, by Jonathan Cape. Editions have now come out in America, Holland, Germany and France – where it where it won the PRIX SPÉCIAL DU JURY at the 48th International Angoulême Comic Festival in January 2021.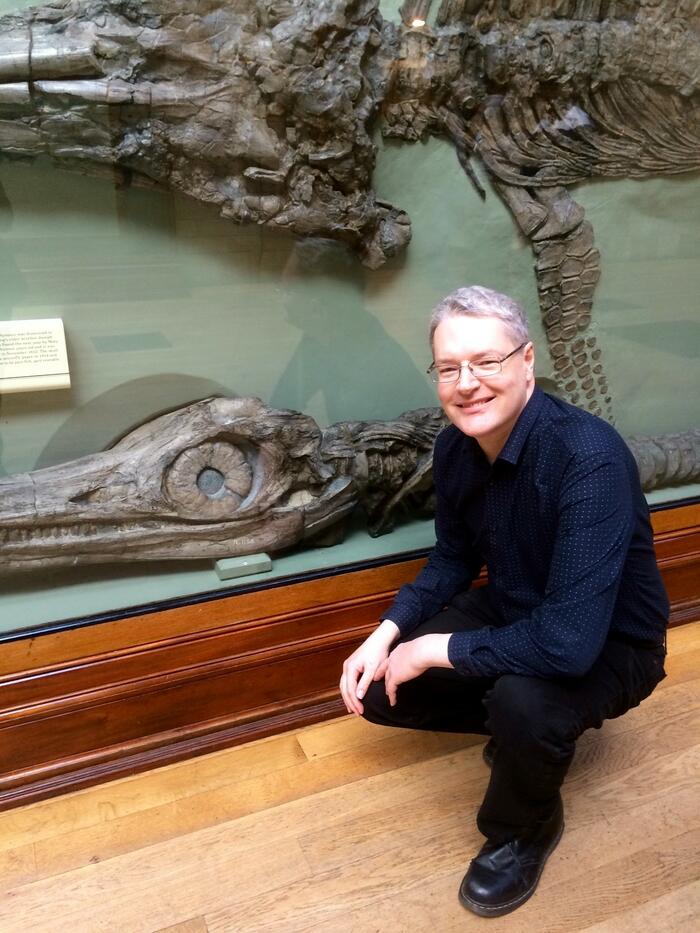 Darryl Cunningham
Darryl Cunningham is the cartoonist/writer of Psychiatric Tales (Blank Slate 2010), Science Tales (Myriad Editions 2013), Supercrash (Myriad Editions 2014) and Graphic Science (Myriad Editions 2017), all factual based books that explore subjects as diverse as mental health, science, economics and politics. Billionaires: The Lives of the Rich And Powerful was published by Myriad Editions in 2019, a book that contains biographies of four of the richest and most influential people on the planet: Rupert Murdoch, the Koch Brothers and Jeff Bezos.
He has given talks at the London School of Economics and the City of Arts and Lights, Valencia. In 2015, he was one of 30 world-renowned photographers, painters, sculptors, writers, filmmakers and musicians who were invited to contribute to the Bill & Melinda Gates Foundation's Art of Saving a Life project, to promote vaccination in the developing world. In 2018 he was awarded an Honorary MA from Leeds Arts University.
2021 sees the publication of Putin's Russia: The Rise of a Dictator by Myriad Editions, the story of how a lowly KGB bureaucrat became one of the most powerful men in the world.
Marc Jackson
Marc Jackson is a cartoonist from Macclesfield in Cheshire. He's created comics and characters for BEANO, Aces Weekly, Comic Scene, the SPARK, The Brooklyn Red Hook star-revue, Spiralbound/Medium, Monkeys fighting robots and the Shell-Yeah! zine. Marc also created a comic in partnership with Able Child Africa, seeking to help disadvantaged children in Rwanda navigate basic hygiene issues, including COVID-19.
In 2020, during the pesky pandemic, he turned to Ko-Fi (an online platform where creators can share work and be paid in cyber-coffees) and launched two web comics, "The All-new Adventures of Magnum P.I." and "Spookids". He also launched " Bring the Ninja", a weekly strip on his Instagram, in April that same year.
Last year Marc also started working with New York based writer and teacher Roni Sarig on Rocky Princess Astronaut, a full-length comic about a princess that goes to the moon. It's the first time he has worked with another writer, and the comic will be released in June.
In less crazy times, Marc runs cartoon art workshops in Schools, Libraries and at festivals – and also organises MACC-POW!, a day of comic art in his hometown.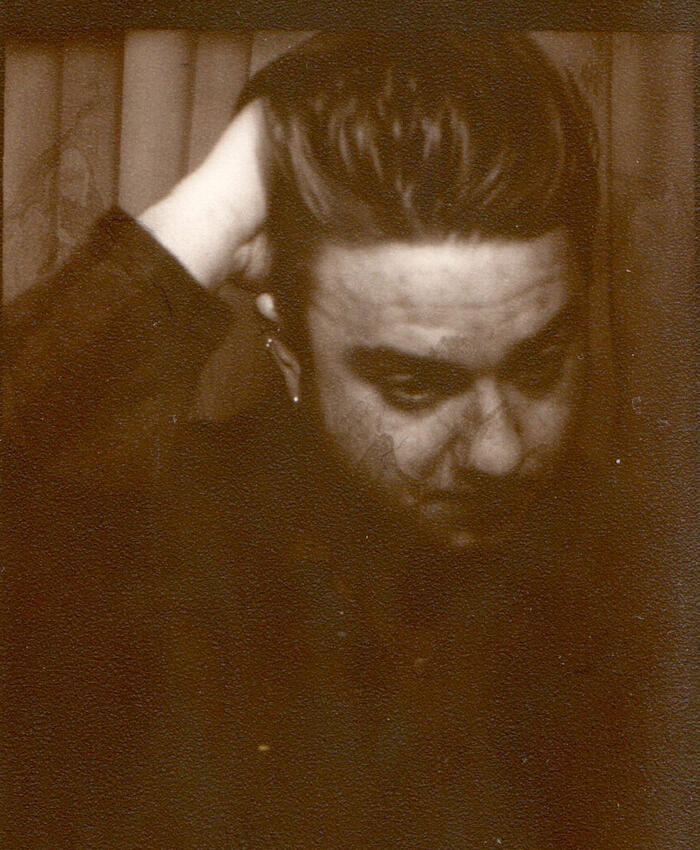 Jacob Phillips
Jacob Phillips is a comic artist and colourist residing in tropical Manchester. He has been drawing his whole life, self-publishing his first comic. Roboy at the age of 11 and selling it at Brighton Comic Con. Skip forward 16 years and today he is the artist on That Texas Blood with writer Chris Condon from Image Comics as well as colouring projects such as Reckless, Criminal and MADI.
He is currently working on a secret project with an Eisner Award-Winning writer, out later this year.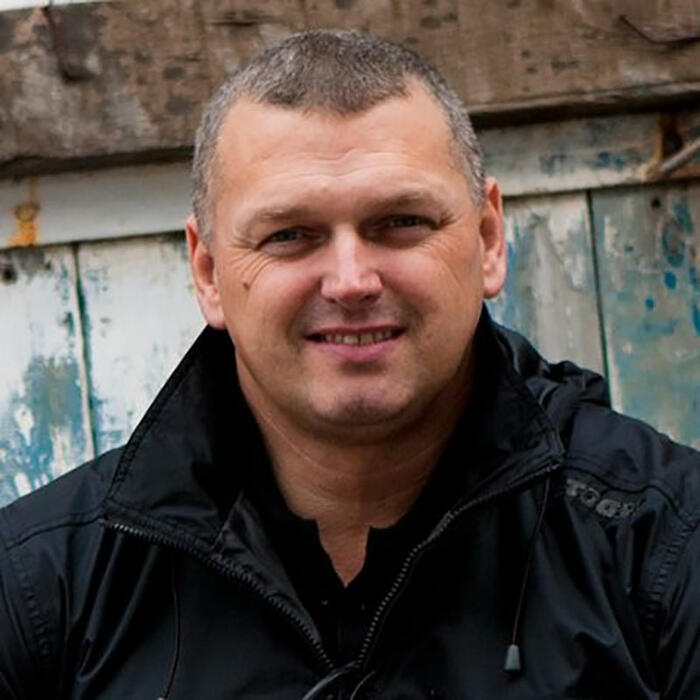 Glen Southern
Glen runs SouthernGFX, a small Cheshire based studio specialising in character and creature design with clients including SKY, Roald Dahl, Mackinnon and Saunders, Nike, Sainsbury's, Adidas, Netflix, Screen Scene, Disney, Lego, Pixologic, Wacom. He's been using and training ZBrush (The leading digital sculpting program) in the UK for over 15 years and is a Wacom Ambassador for the UK and Ireland. More recently he has been creating in the VR space working with companies like Oculus Medium and now Gravity Sketch in the UK.
Glen and his team split their time between client projects, training for both corporate clients and in college and universities around the UK, and presenting cutting edge digital tools at events.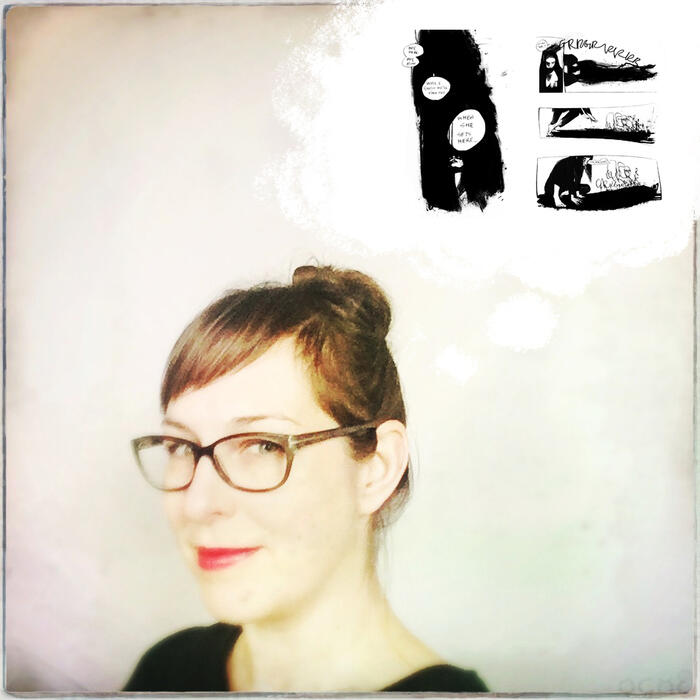 Lucy Sullivan
Lucy Sullivan is a London-based artist, author and animator who, since gaining a degree in Illustration/Animation, has co-directed and animated music videos, created pre-visuals and storyboards for film and TV – and taught Observational Drawing at a number of universities.
Her comic work includes collaborations as the artist on IND-XED with Fraser Campbell, "Black Cat" for Skrawl #1 with John Reppion, Wishmaker's Gimcrack with Ram V and Aditya Bidikar, and "Sweeney Todd & I" with Dan Watters and Hassan Otsmane-Elhaou for Razorblades #3. She has created commissions for Black Hammer, Hey Amateur!, Killtopia #3, Murky Waters and Tales from The Quarantine (with Fraser Campbell), and more.
Her debut graphic novel Barking, based on her own experience of a mental health crisis, was published in March 2020 by Unbound, supported using public funding by the National Lottery through Arts Council England and co-commissioned by The Lakes International Comic Arts Festival. Since publication, Barking has garnered awards, praise from reviewers and is on the required reading list for UCLA 's Art & Trauma Collegiate Program.
Alongside comics, Lucy teaches Illustration and Animation at degree level and mentors aspiring graphic novelists through LDComics (UK). Her next comic, SHELTER launches in 2021.
• Profiles of all LICAF LIVE guests feature here on the official Festival web site
IN THE COMICS CLOCK TOWER
Visit the Virtual Comics Clock Tower via the Festival web site for more information on Comics Clock Tower creators and publishers!
Exhibitors include: 1826 Comic, Art-Bubble, B7 Media, Big Brown Eyes Collective, Bruno Stahl, Cast Iron Books, Catfood Comics, Cathy Brett, The Cartoonists Club of Great Britain, Centrala, Chris Askham, CoCo Comics, Colleen Douglas, Conundrum Press, Cutaway Comics, E Merlin Murray, the Etherington Brothers, Gold Lion Comics, Gustaffo Vargas, Hocus Pocus, Ian Sharman, Joe Latham, Kate Mia White, Kev F Sutherland, Knockabout, Lancaster University, Lewis Campbell, Madzines, Martin Simpson, Matt Simmons, Matt Smith! (Smith vs Smith), Mereida, Metaphrog, Mister Hope, Moonsquid Ink, Myriad Editions, Nona Gallery, Norm Konyu, Olivia Sullivan, Peter Morey, Pitteville Press, Roger Langridge, Ronny Worsey and Brian Gorman, Schnumn, SelfMadeHero, Soaring Penguin Press, Turnaround and Woodland Creatures
• The Lakes International Comic Art Festival – back 15th to 17th October 2021 – is online at: www.comicartfestival.com | Lakes International Comic Art Festival Podcast: www.comicartpodcast.uk | Twitter: @comicartfestpod| Facebook: @ComicArtPodcast | Instagram: @ComicArtPodcast | Virtual Comics Clock Tower: licafclocktower.com
• Want to receive news about the Lakes International Comic Art Festival? Then sign up for their newsletter now
• Check out their LITTLE LICAF Facebook Page here and the dedicated LITTLE LICAF Instagram here