We at The Lakes International Comic Art Festival are all so so sad to have said goodbye to the inspirational Aileen McEvoy, who passed away last Thursday, who played an integral part in our organisation for several years.
Aileen had a love of life, of artists, of people and our audiences and of comics too and she will be sorely missed. She championed young artists and new talent, and had a keen eye and wonderful intelligence which she brought to bear on her work with us.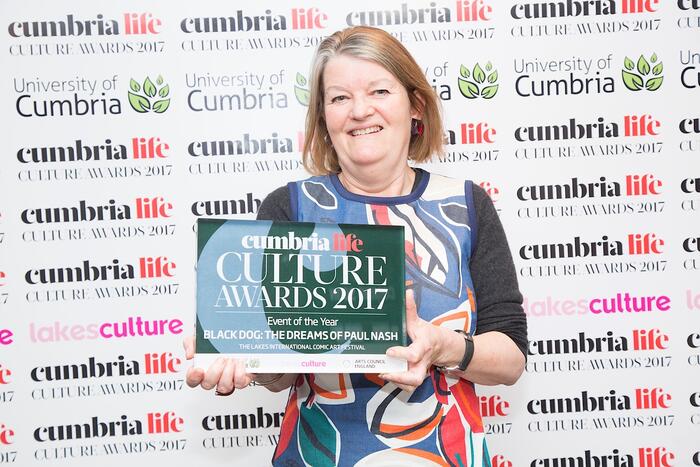 Aileen acted as Associate Director at the Festival for five years, and in that time steered us through major funding bids, all of them successful, and led on a number of artist commissions which we are hugely proud of, the most prominent example being Black Dog: The Dreams of Paul Nash, a graphic novel and a performance work created by Dave Mckean, which has wowed people the world over since it was nudged into life by Aileen back in 2016.
We should never underestimate the impact of producers and enablers in the comics and art world, especially those with no ambition for themselves but only for the art itself, and Aileen epitomised this. Gracious, full of humour and deeply humane she will remain an inspiration to and shining light in the LICAF universe.
We send our love to Roger, Felix, Joel and their families - thank you for sharing her with us over all those years.