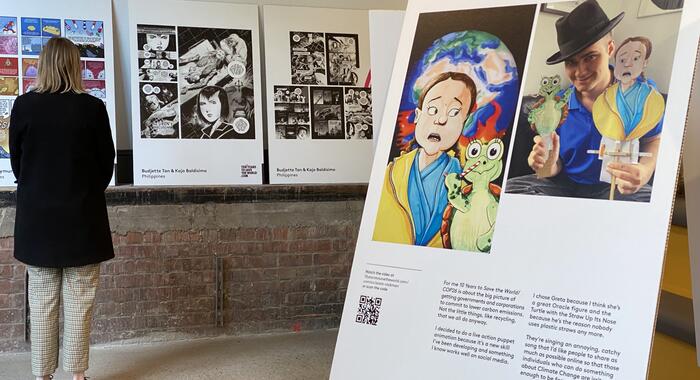 10 Years to Save the World - exhibition at SeeSaw Manchester until 12 November 2021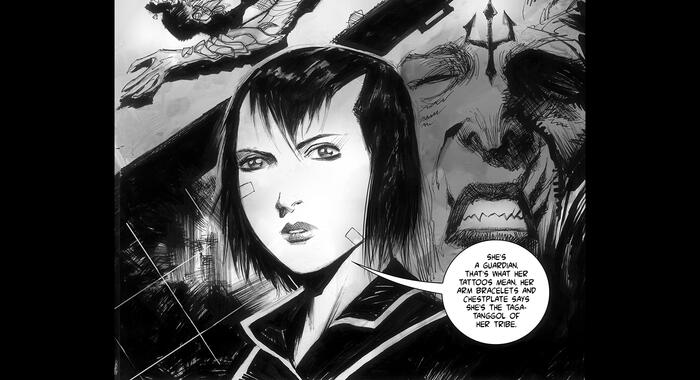 Artwork from 'The Siren's Executioner' by TRESE - Budjette Tan & Kajo Baldisimo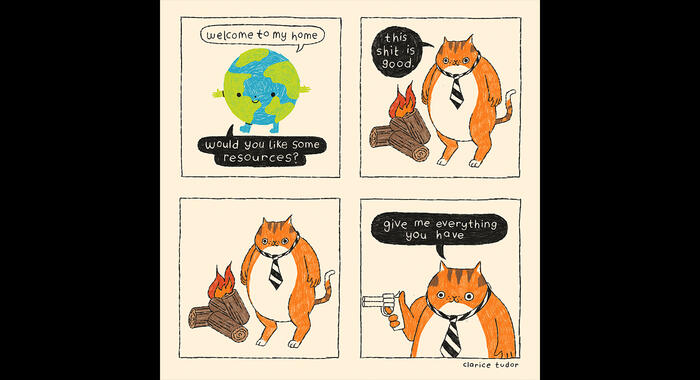 Fat Cat™ vs Earth cartoon artwork by Clarice Tudor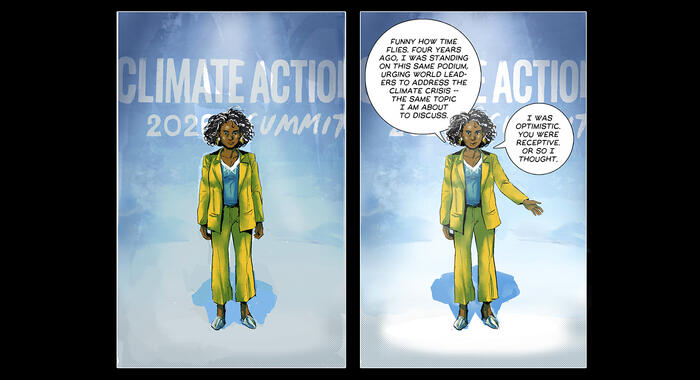 Artwork from Emiliana Kampilan's comic about climate justice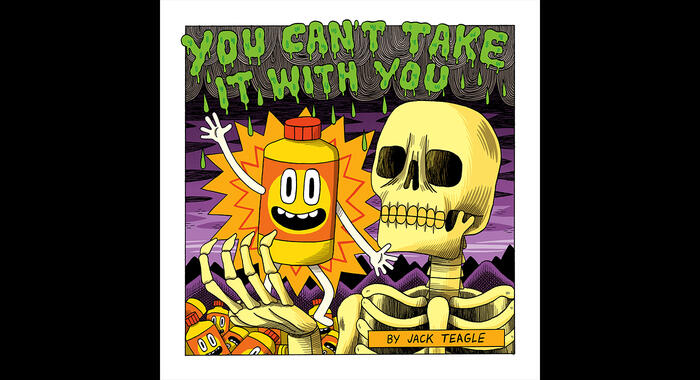 Cover artwork from 'You Can't Take it with You' by Jack Teagle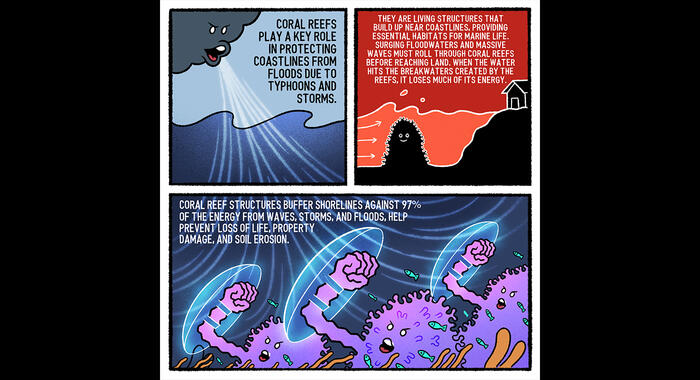 Artwork from 'Wild Wild West Philippine Sea' by Kevin Eric Raymundo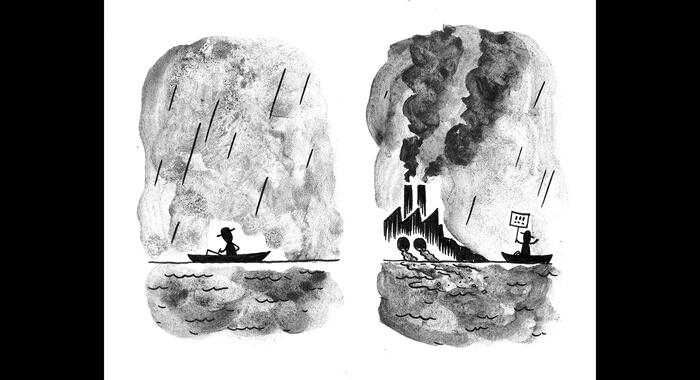 Artwork from 'Sound of Silence' by Manix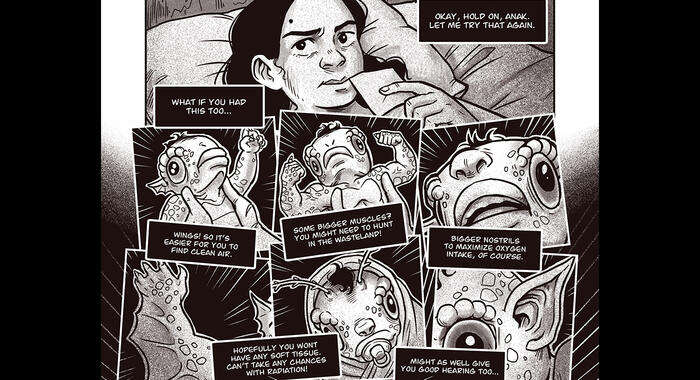 'I pray you're born with gills' artwork by Ren Galeno
Artwork from 'A Monkey's Guide to Deforestation' by Sayra Begum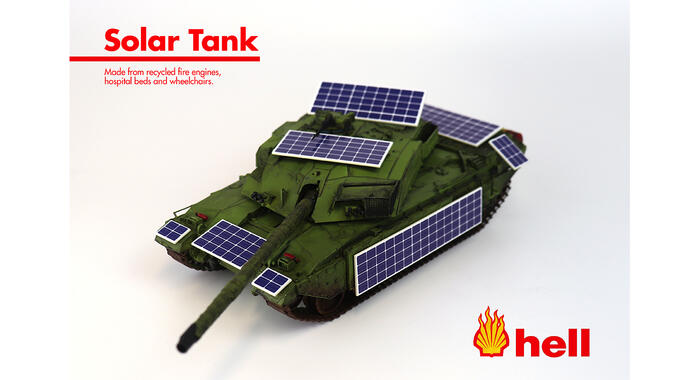 Solar Tank by Darren Cullen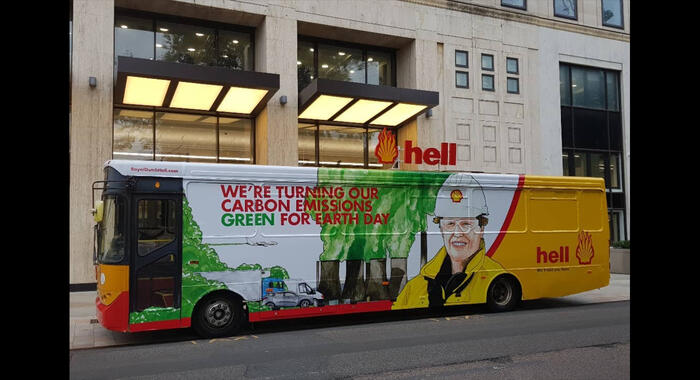 Darren Cullen's HELL BUS will be in Glasgow for COP26
A new exhibition in response to the climate crisis -'Ten Years to Save the World' - is coming to Manchester from 1 - 12 November
The exhibition is a showcase of comic artwork and storytelling in response to the climate crisis by leading comic artists in the UK and the Philippines.
The free exhibition, held to coincide with COP26, is being held at SeeSaw, 86 Princess St, Manchester M1 6NG and is open Monday to Friday 9am-5pm, Saturday 10am-5pm and Sunday 11am-5pm.
'Ten Years to Save the World' demonstrates the power of comics to stimulate climate change action.
Aimed at 18 to 24 year olds, but with a powerful message for us all, the project is a collaboration between Manchester- based climate change communications specialists Creative Concern, The Lakes International Comic Art Festival and Komiket in the Philippines.
The project is one of the British Council's Creative Commissions, exploring climate change through art, science and digital technology. The commissions aim to stimulate global conversations about climate change and to inspire transformational change.
It is an incredible showcase for the diversity and power of comics. Crucially, the work has been informed and shaped by young people from both countries, who took part in online discussions to develop the brief for the artists.
The exhibition features ten internationally celebrated artists -  Manix Abrera, Kajo Baldisimo with Budjette Tan, Sayra Begum, Darren Cullen, Ren Galeno, Emiliana Kampilan, Kevin Eric Raymundo, Zoom Rockman, Jack Teagle and Clarice Tudor.
The Ten Years to Save the World comics can also be read and shared for free online at www.10yearstosavetheworld.com
"The project has an urgent message, we have ten years to make the big changes required to save our planet, it's as simple as that. This digital anthology we hope demonstrates the important role art and specifically comic art can play in responding to the climate crisis. The partners in this project believe that comics can change the world and now, more than ever, we need to use their strength as a force for good."

- Julie Tait, Director, The Lakes International Comic Art Festival
"We want people to read and share these comics and the big issues they explore. Our hope is that this will lead to more climate action and more engagement in these urgent issues. Our belief is that knowledge is power and that comics are the ideal art form to help bring the climate crisis to a wider audience."

- Chris Dessent of climate change communications agency Creative Concern
The 'Ten Years to Save the World' comics tackle some of the most pressing issues of our time including ocean pollution, deforestation, plastics, green washing, corporate corruption, climate justice and the anxiety caused from living with the realities of climate change.
Thank you to all of the artists and to the British Council for making this project possible.
You can help contribute to 10 Years to Save the World by sharing the comic artwork and stories on your own channels or with your organisation.
This project is kindly supported by the British Council
10 Years to Save the World exhibition is at SeeSaw Manchester until 12 November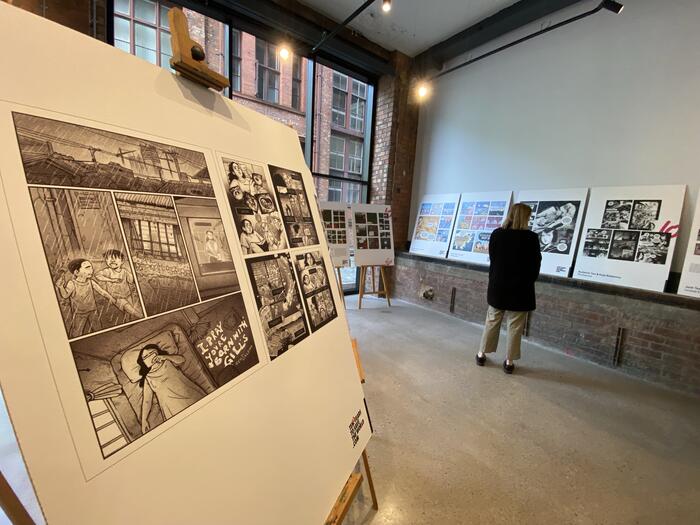 Launch of 10 Years to Save the World exhibition at SeeSaw Manchester