Api Muda is a teenage devil who knows the true secret about the true destiny of devils in Hell. He then escapes from Hell in search of truth, changing destiny by entering the mortal world (Earth) through an open portal and then entering into the body of a dead young warrior, who had been sacrificed by the Old Devil Worshippers' Alliance.
REAL NAME : API MUDA
ORIGIN : HELL
ABILITIES :
SUPERHUMAN STRENGTH AND DURABILITY
THERMAL AND COLD RESISTANCE
HAND TO HAND COMBAT
MAKE ANY OBJECT THAT IS TOUCHED BECOME HOT
// TO READ THE FULL STORY - Api Muda: The Traitor of Hell by Jod Nuari - PLEASE DOWNLOAD THE PDF AT THE BOTTOM OF THE PAGE
Jod Nuari Online
Web: www.deviantart.com/thedarkpunch
Instagram: @jdnuariart
Facebook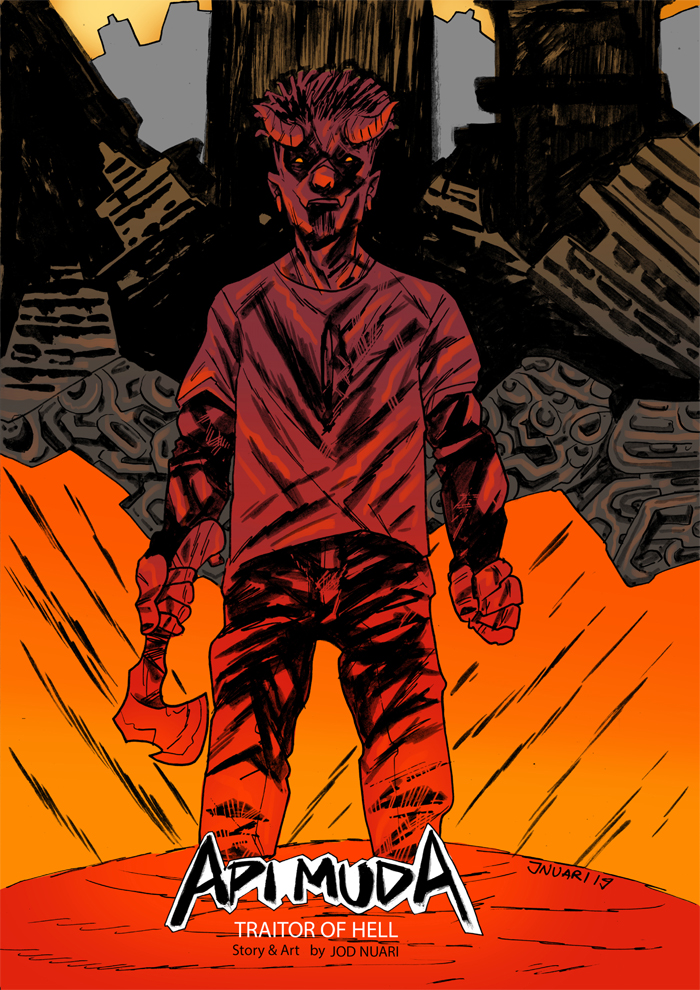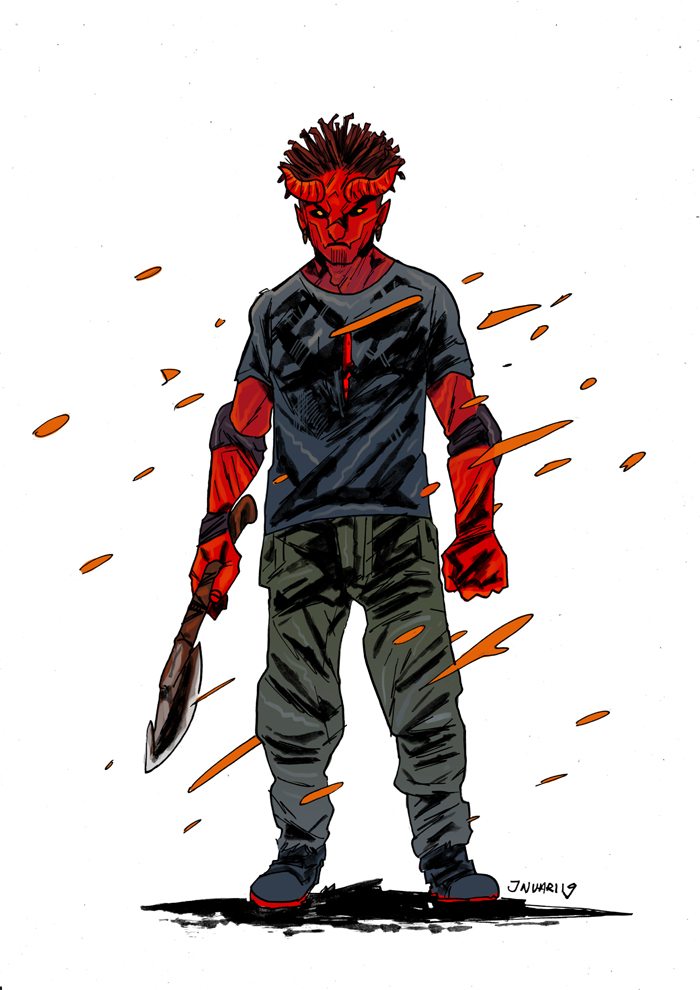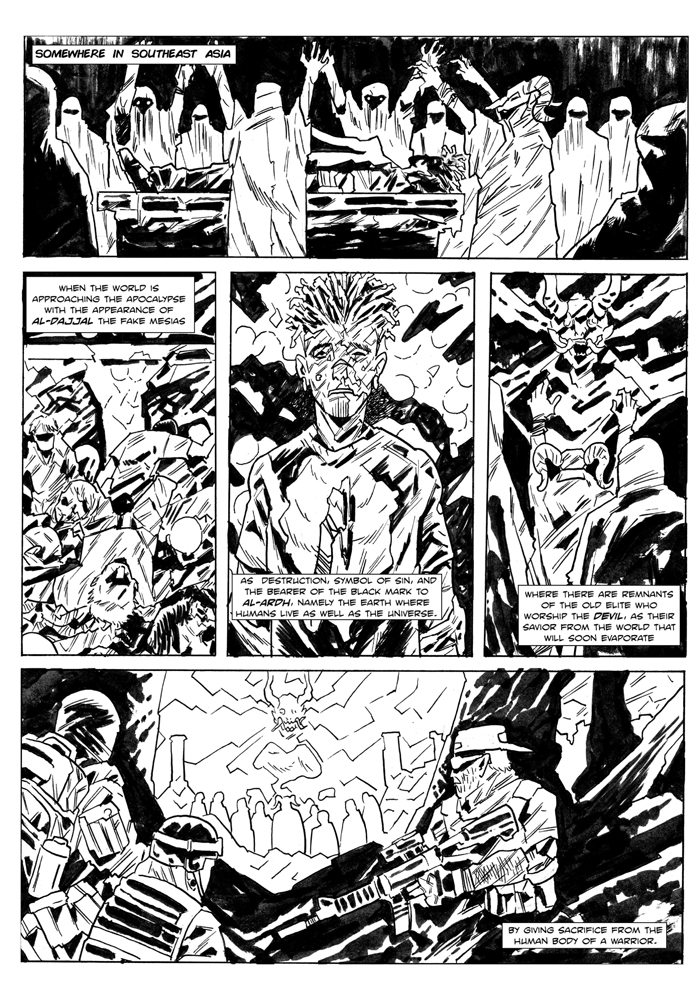 The Lakes International Comic Art Festival competition for 2019 is a tribute to Mike Mignola's Hellboy. Students are challenged to create their own new character who despite emerging from the hellish heat and fury of the underworld is, like Hellboy, a cool force for good.
Hell of a Comic Art Challenge is supported by the University of Cumbria