Gideon Morningstar is a fallen Angel who rejected Lucifer's ways and now fights against Hell alongside his twin brother Thaddeus Morningstar, an angel of the Lord.
Gideon is known as the Broken King, he is the one who is destined to open the gates of Hell and release the legions of Hell upon the earth.
This is the only reason Lucifer allows him to live, until Gideon breaks free from the prophecy, killing Lucifer and saving Heaven and Earth.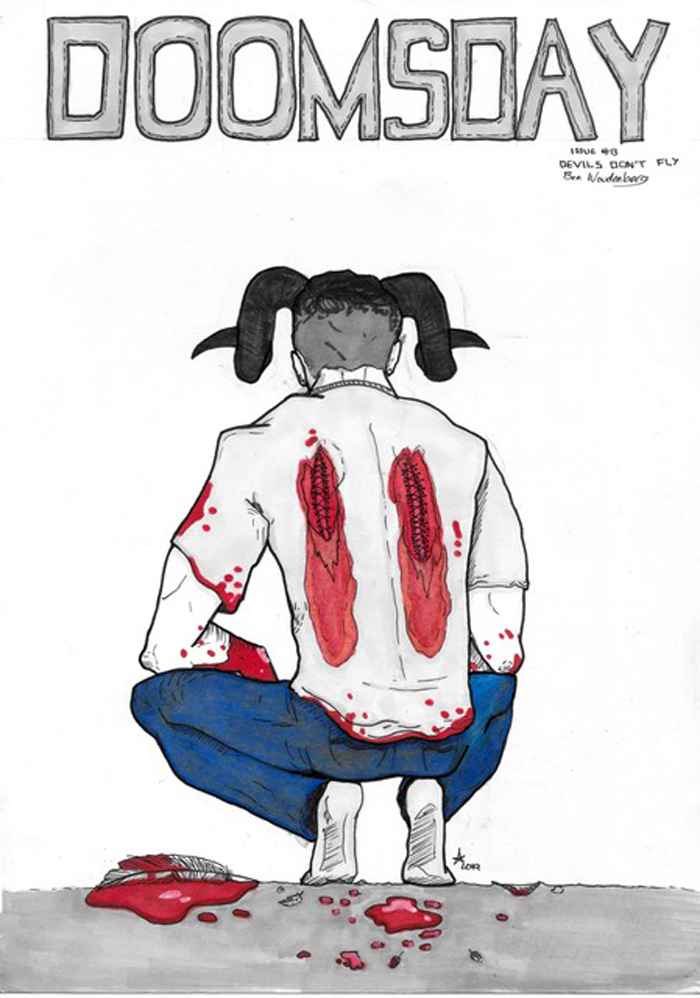 The Lakes International Comic Art Festival competition for 2019 is a tribute to Mike Mignola's Hellboy. Students are challenged to create their own new character who despite emerging from the hellish heat and fury of the underworld is, like Hellboy, a cool force for good.
Hell of a Comic Art Challenge is supported by the University of Cumbria