Exploring the marvellous world of manga!
Make Mine Manga is a free, touring exhibition for anyone curious about manga as well as the avid fan!
Explore the origins of manga in Japan, the creative techniques behind the art and discover the wonder of Manga-Anime. The exhibition features artwork from incredible creators from Japan and discover today's generation of award-winning British talents making manga in their own way as part of a truly global comic language.
THE MAGNETISM OF MANGA
The exhibition has been specially created by Paul Gravett; the curator of comic exhibitions across the UK including the British Museum and the Barbican Centre and the author of numerous books about comics and their creators, including 'Manga: 60 Years Of Japanese Comics'.
Manga have become a pop-culture phenomenon in the UK. Six of the top ten bestselling graphic novelists in Britain are Japanese manga authors.
Make Mine Manga is at Bolton Library from 6 - 30 June 2023!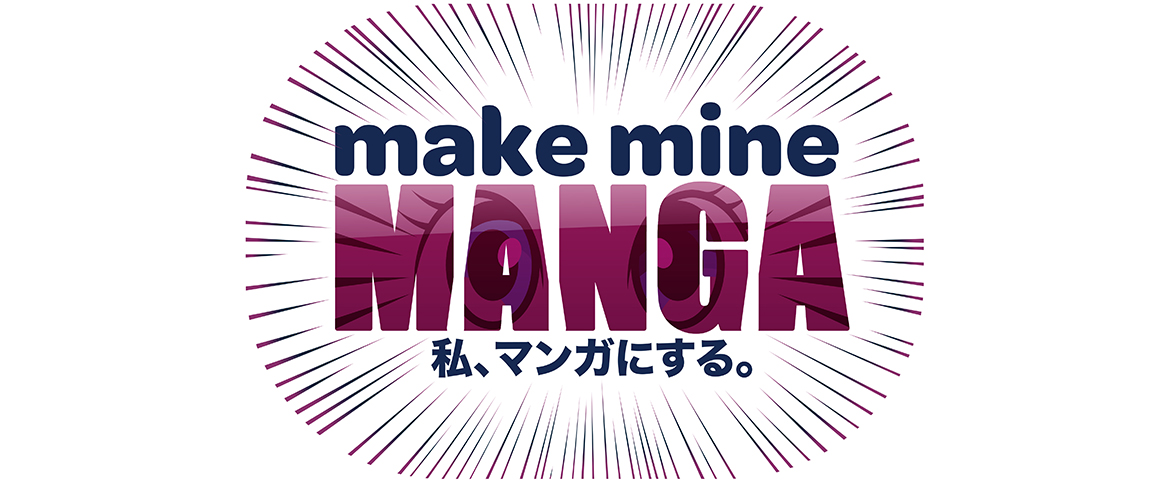 Check out these cool manga drawing tutorials & colouring!
Check out our fantastic collection of online and downloadable manga colouring sheets! Cool activities for you to print out and enjoy from Junko Mizuno, Inko and Chie Kutsuwada!
Discover our manga colouring activities
Make Mine Manga Exhibition Tour
Bolton Central Library
6th June 2023 – 30th June 2023
Crompton Place Shopping Centre, 20-21 Hotel Street, Bolton BL1 1DA
Web: https://www.bolton.gov.uk/directory-record/2/central-library
Manchester Central Library
10th July 2023 – 18th August 2023
St Peter's Square, Manchester M2 5PD
Web: https://www.manchester.gov.uk/centrallibrary
Birkenhead Central Library
4th September 2023 – 30th September 2023
Borough Rd, Birkenhead CH41 2XB
Web: https://www.wirral.gov.uk/libraries-and-archives/find-library/birkenhead...
Atkinson Public Library
16th October 2023 – 18th November 2023
Lord Street, Southport PR8 1DB
Web: https://www.theatkinson.co.uk/visit-us/thelibrary/
St Helens Library
1st December 2023 – 20th December 2023
The World of Glass, Chalon Way E, Saint Helens WA10 1BX
Web: https://sthelens.gov.uk/libraries
Halton Lea Library
15th January 2024 – 17th February 2024
Second Ave, Palacefields, Runcorn WA7 2PF
Web: https://library.haltonbc.info
Huyton Library
4th March 2024 – 30th March 2024
Civic Way, Huyton, Liverpool L36 9GD
Web: https://yourlibrary.knowsley.gov.uk/branches/huyton/
Barrow-in-Furness Central Library
15th April 2024 – 18th May 2024
Ramsden Square, Barrow-in-Furness LA14 1LL
Web: https://www.westmorlandandfurness.gov.uk

Make Mine Manga Partnership
Make Mine Manga is a project led by Bolton Library and Museum Services
With: Manchester Central Library, Birkenhead Central Library, Atkinson Public Library, St Helens Library, Halton Lea Library, Huyton Library and Barrow-in-Furness Central Library
In partnership with the Lakes International Comic Art Festival and Manchester City of Literature
Funded by Arts Council England
The exhibition was curated by Paul Gravett
Design by Steve Kerner of Curious Road
Many thanks to the following artists and publishers for their support in making this exhibition possible: Junko Mizuno, Jiro Taniguchi, Eldo Yoshimizu, Takayo Akiyama, Fumio Obata, Kiriko Kubo, Ilya, Yukiko Kai, Hatsu Haru, Hideko Mizuno, Eiko Hanamura, Ueda Toshiko, Matsumoto Katsuji, Kyoto International Manga Museum, Titan, Fanfare and Aquira