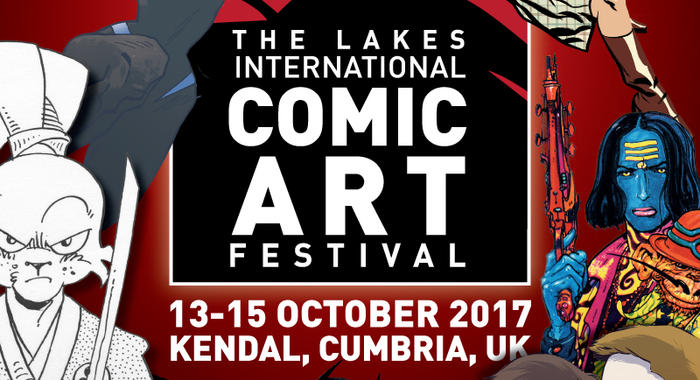 Lakes International Comic Art Festival 2017 Promotional Image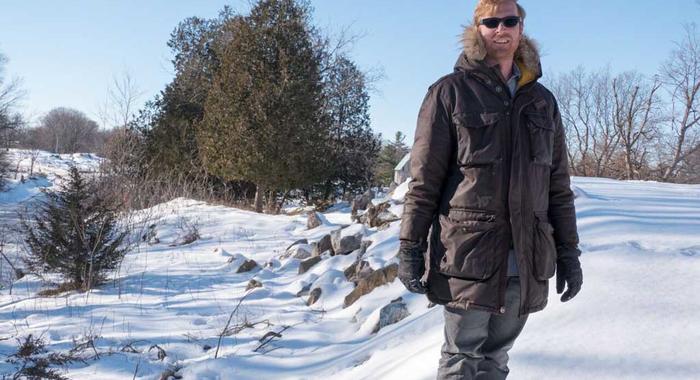 Ryan North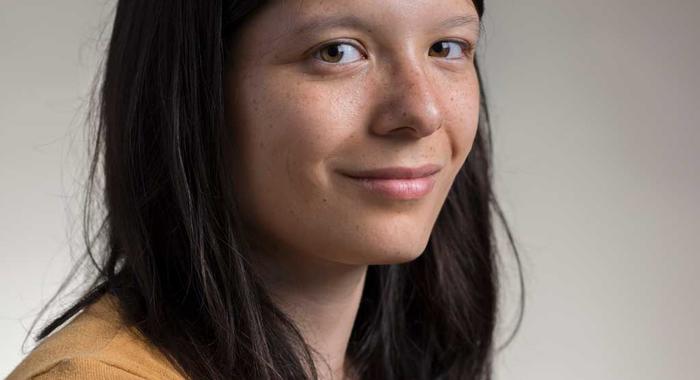 Aimee de Jongh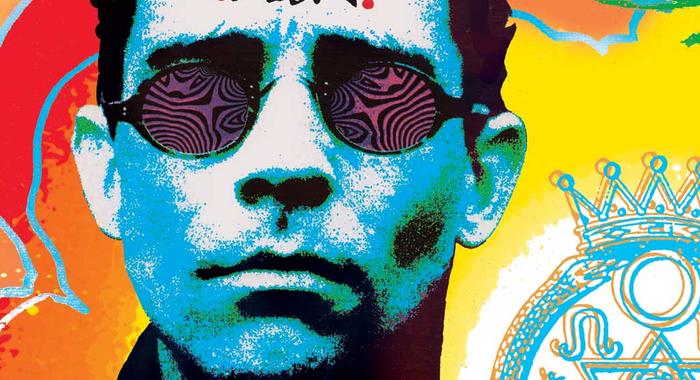 Brendan McCarthy
The Lakes International Comic Art Festival is delighted to announce its full guest list for this year's Festival Weekend in Kendal (13th - 15thOctober 2017) - and it's simply crammed with amazing guests, including Stan Sakai, Sergio Aragonés, Ryan North, Mariko Tamaki - and a smashing smattering of 2000AD creators including Brendan McCarthy, to boot.
This year, by popular demand, the award-winning Festival is launching a new, limited edition Festival Passes system giving exclusive access to a huge range of events through the weekend. Both Day and Weekend Passes are available to buy now.
The family-friendly fifth Lakes International Comic Art Festival's plans for this year include special tributes to Will Eisner, creator of "The Spirit" and Tove Jansson, creator of "The Moomins", plus further commissioning of new comics work.
The Festival will open with a "Quick on The Draw" Gala Night, as talents such as Sergio Aragonés and Tom Richmond compete (in a friendly way) to deliver a fully interactive feast of fast-paced cartooning – and will include the awarding of the first ever Sergio Aragonés Award for International Excellence in Comic Art.
Over 48 internationally-acclaimed comic creators will be joining previously-announced guest Sergio Aragonés (MAD, Groo the Wanderer) in Kendal in October, including, from the US and Canada, Jason Latour (Spider-Gwen, the award-winning Southern Bastards, Wolverine); Stan Sakai (creator of Usagi Yojimbo)'; illustrator and cartoonist Michael Cho, who has designed this year's promotional art for LICAF's 2017 artwork; leading children's illustrator, writer, book designer and graphic novelist Claudia Davila; Eisner Award winner Ryan North (Adventure Time, Unbeatable Squirrel Girl, Dinosaur Comics); award-winning artist and writer Mariko Tamaki (This One Summer, Skim, Teenage Age Mutant Ninja Turtles, Tomb Raider and Hulk); Jillian Tamaki (Supermutant Magic Academy); and Chip Zdarsky (Howard the Duck, Sex Criminals, Starlord).
From Australia, inspirational comics creator Bruce Mutard (The Sacrifice) who brings a "caravan" of some of the best and up-and-coming artists and writers from Australia with him.
From Europe, guests include Belgian artist Ivan Petrus, who is returning to the festival from Belgium to continue the story he began in Kendal in 2014; Benoit Peeters – the UK's Professor of Graphic Fiction and Comic Art (Lancaster University in association with LICAF);  making a very rare convention appearance, Norwegian artist Jason, referred to as one of the medium's finest storytellers with and unmistakeable style and an approach to narrative like no-one else's; and award-winning Dutch comic author, animator, writer and illustrator Aimée de Jongh (Snippers, The Return of the Honey Buzzard)
The Festival will also have a special delegation of creative talent from Finland, in partnership with the Finnish Institute, along with many Moomin-themed celebrations. The line-up we can reveal so far includes Johanna Rajola, the equivalent of our Comics Laureate in Finland and one of Finland's leading comic artists; and comics art rock star Petteri Tikkanen.
From the UK and Ireland, the line-up includes Comics Laureate and Walking Dead artist Charlie Adlard; web comic maestro (and more) John Allison; comic creatrix extraordinaire, podcaster and satirist Hannah Berry; "graphic journalist" Darryl Cunningham, who will be launching his new book, Graphic Science; the hard core of VIZ, Graham Dury and Simon Thorp; Jonathan Edwards (NME, The Guardian Tank Girl) and his partner FeltMistress (aka Louise Evans), who have been commissioned by LICAF to produce an homage to one of their favourite comics creators, Tove Jansson; "the artists' artist" Duncan Fegredo (Hellboy and much, much more); British/Japanese artist Fumio Obata, who has been commissioned by LICAF to explore the impact of the 2011 Fukushima Disaster in Japan, a commission launching at the Festival; team Metaphrog, whose work straddles children's and adult's comics with a surreal style which has won them many awards and acclaim; award-winning North West-based illustrator Emmeline Pidgen; multi-talented artist and writer Lew Stringer (Beano, EPIC, TOXIC, VIZ and creator of Combat Colin), a man with an unequalled knowledge of British comics past and present; Festival patron Bryan Talbot (2000AD, The Adventures of Luther Arkwright), recognised as one of the most influential British comic artists ever, who will be launching the fifth and last volume of his epic Grandville series at the festival this year; fellow LICAF patron Emma Vieceli (BREAKS, Doctor Who); and Christian Ward, co-creator of ODY-C, described as "one of the most artistically ambitious books on the market".
Celebrating 40 years of the SF weekly comic 2000AD will be Brendan McCarthy, one of the most gifted of British comic artists (Strange Days, Judge Dredd, Spider-Man: Fever, Dream Gang and designer, Mad Max Fury Road); the audacious, brilliant and insanely imaginative Peter Milligan (Bad Company, Shade: The Changing Man, The Mummy); and former 2000AD editor and writer Steve MacManus, who'll be telling some fascinating stories of The Mighty One and the Galaxy's Greatest Comic.
And all this, even before the Festival even starts announcing which comic creators will be taking over their fabled free admission Comics Clock Tower, slap bang in the heart of the town.
"We're hugely excited to be bringing such a diverse range of comic creators to Kendal this year, enthuses Festival Director Julie Tait. "We also think our new Festival Pass ticketing will encourage a lot more 'experimentation' from visitors, finding out more about comics from around the world than perhaps they ever have before.
"Our international exchange programme, bringing ever more incredible guests from around the globe has just exploded this year, she adds. "We think our line-up will be pretty hard to be beat.
"We're also delighted to be expanding our range of commissioned comics works, side by side with the Festival. This is another part of what makes our Festival unique to the UK."
• Buy your tickets for the fifth Lakes International Comic Art Festival here
• For all events information visit the Lakes International Comic Art Festival web site: www.comicartfestival.com | Find the Lakes International Comic Art Festival on Facebook | Follow the Festival on Twitter @comicartfest