Polina Dove is a being with a very special gift... she's half vampire and half goddess!
Polina's father is a vampire and her mother is the Slavic goddess Tara.
Tara is the patroness of all living things, especially forests, because of this Polina is half vampire and half goddess. She realised that her gift is special and therefore she went to war.
Sefikhan Agabekov Online
Twitter: @Sefikhan_Agabek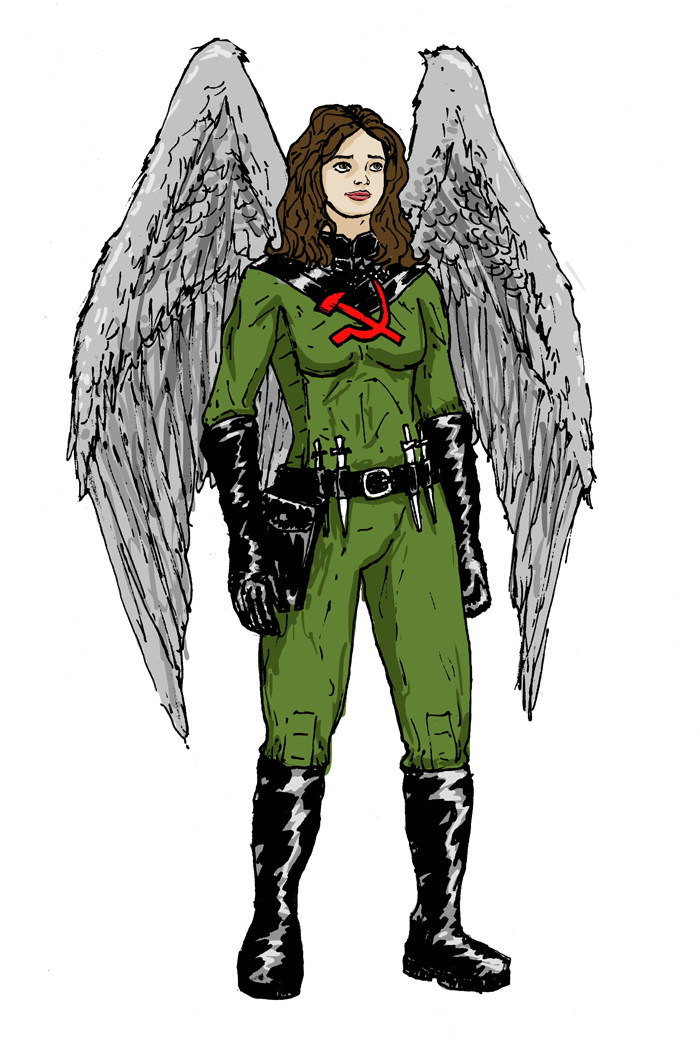 The Lakes International Comic Art Festival competition for 2019 is a tribute to Mike Mignola's Hellboy. Students are challenged to create their own new character who despite emerging from the hellish heat and fury of the underworld is, like Hellboy, a cool force for good.
Hell of a Comic Art Challenge is supported by the University of Cumbria