Ronin was found and raised in an orphanage, where she was part of a haphazard but loving family. She was different from the other children with her strange eyes and a single protruding horn. She lived happily at the orphanage. That is until one day her home came under attack by a devil, a denizen of the nine Hells sent for her.
// RONIN'S STORY
AGE: 19 YEARS OLD
GENDER: FEMALE
RACE: ONI (HALF DEVIL/HALF HUMAN)
The devil murdered Ronin's family and razed her home to cinders. She was able to defeat the attacker by releasing her inner devil with the help of her father's sword - a strange broken two-handed katana that can empower the devil's blood within Ronin to take on the form of a devil.
With her family murdered and buried, and her home destroyed, Ronin seeks people to call family which is difficult when everyone regards you as a monster. Though this doesn't stop her helping anyone plagued by a devil, because she has seen what a devil can do if unchallenged. She needs to know why she is pursued by Hell itself.
Ronin is on a quest to find out who her parents are, so she can find out who she is and how to live a peaceful life without the interference from Hell.
This journey will have her encounter new places, people and companions. It will be full if pain, joy and revelations.
// TO READ MORE PAGES of RONIN: Issue 01 by Somerset Geere - PLEASE DOWNLOAD THE PDF AT THE BOTTOM OF THE PAGE
Somerset Geere Online
Web: somersetgeereillustration.co.uk
Instagram: @somersets_sketchbook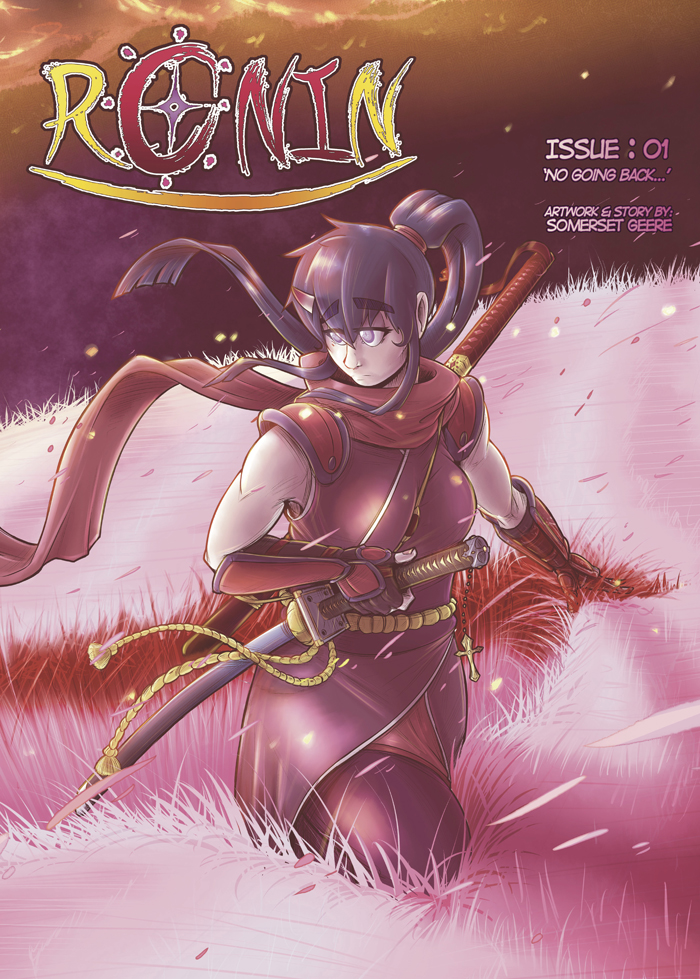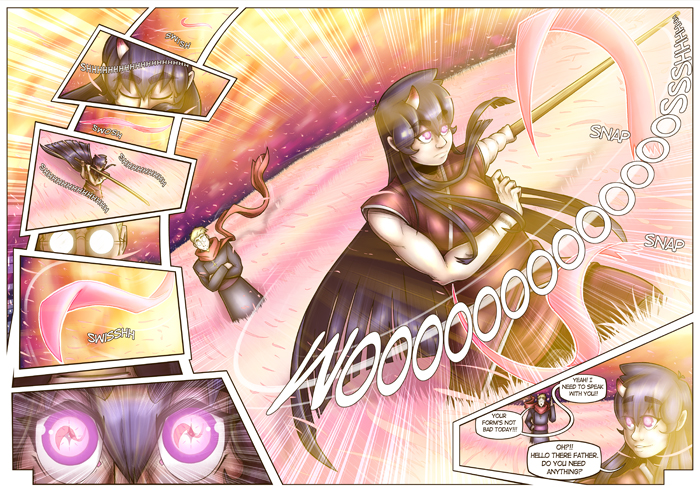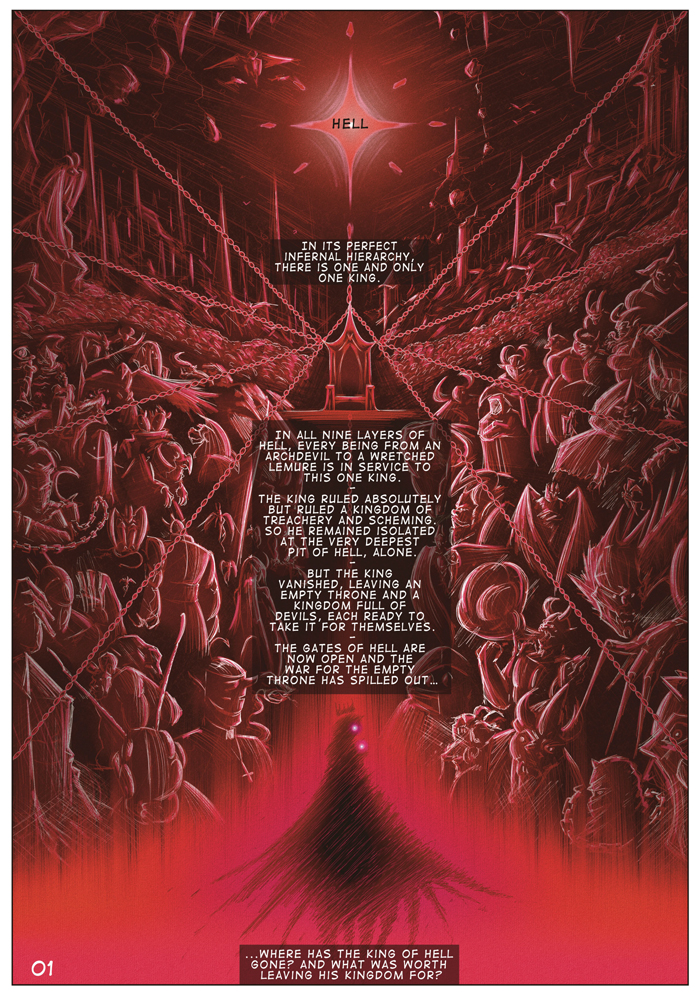 The Lakes International Comic Art Festival competition for 2019 is a tribute to Mike Mignola's Hellboy. Students are challenged to create their own new character who despite emerging from the hellish heat and fury of the underworld is, like Hellboy, a cool force for good.
Hell of a Comic Art Challenge is supported by the University of Cumbria