Ealdwyck is a sorcerer in the Doormaster's Guild.
Despite their rules he marries a woman and she bears him a daughter.
But the Guild found out and cursed her in the middle of the night.
Ealdwyck came to the leader of the Guild pleading on his knees for the antidote to the curse and his mercy, but the Guild leader condemned him to hell and his daughter perished……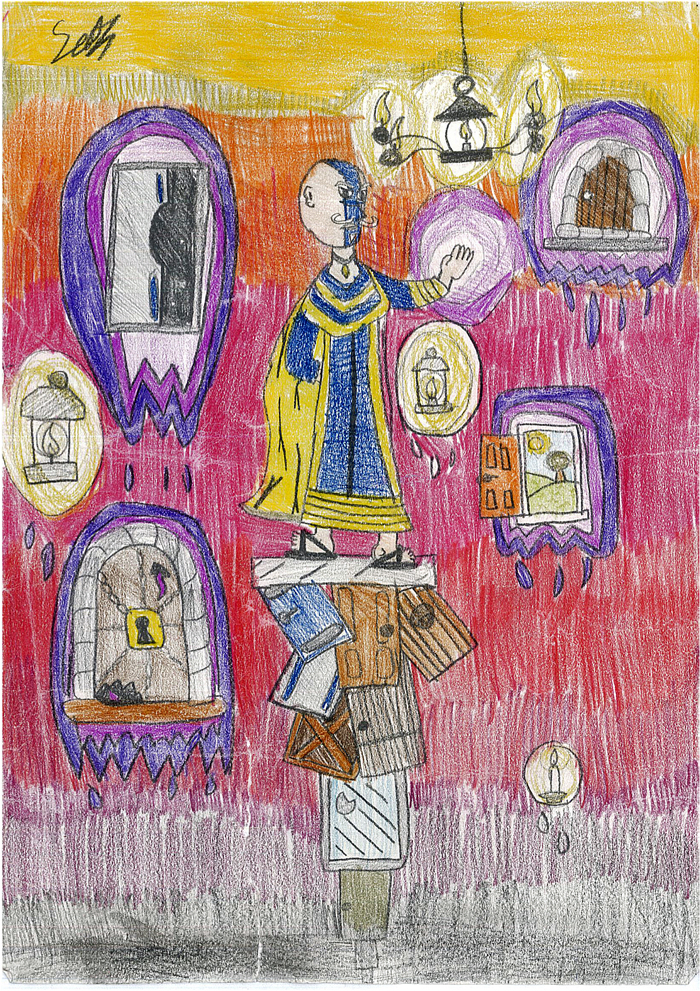 The Lakes International Comic Art Festival competition for 2019 is a tribute to Mike Mignola's Hellboy. Students are challenged to create their own new character who despite emerging from the hellish heat and fury of the underworld is, like Hellboy, a cool force for good.
The competition is open for entries until 30 August 2019 so if you know any budding artists or comic art enthusiasts, please visit our Hell of a Comic Art Challenge page!
Hell of a Comic Art Challenge is supported by the University of Cumbria