The Gilded One is a demon who chose to do good despite their struggles with understanding human morality and uses their space themed powers to do so.
The Gilded One is towering and lithe, with a curious nature and an inability to say they're wrong.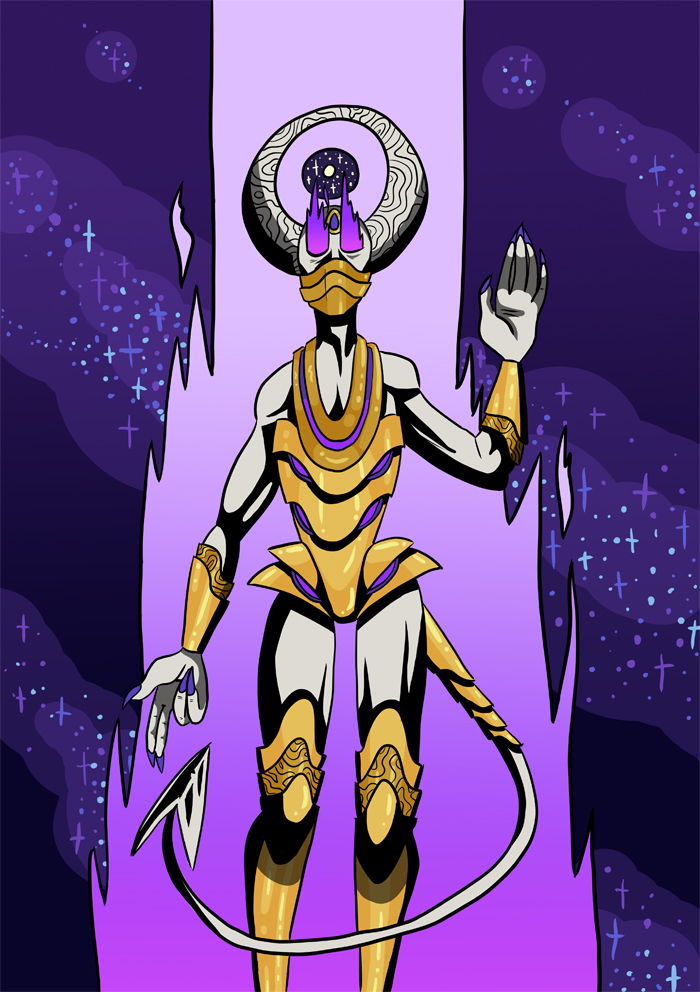 The Lakes International Comic Art Festival competition for 2019 is a tribute to Mike Mignola's Hellboy. Students are challenged to create their own new character who despite emerging from the hellish heat and fury of the underworld is, like Hellboy, a cool force for good.
Hell of a Comic Art Challenge is supported by the University of Cumbria