Yvonne is a mythological creature with some extraordinary abilities.
// Yvonne
Yvonne happened to be born like any other mythological individual, by chance.
No-one, including herself, knows who she really is and many have since made fables of how she executed her own family, waged wars, abducted maidens, and used the appearance of dragons to slaughter anyone who dared face her... But in the end, they are only fabrications produced by humans.
Yvonne is a forlorn creature; she can force the illusion of any living entity that she has touched before onto others and can even tamper with traits of different species at once.
Her race is often easily disregarded due to how they hide easily but Yvonne always has a signature purple tinge. Along with their abnormal colour, she also is easily identified by the large stone embedded in her arm.
Although it is uncertain whether she has killed innocent people in her life, she has always fought for a better world where all species can live together.
// Meeting Hellboy
Yvonne met Hellboy when she was younger and unable to transform frequently. Hellboy was her guardian and kept her as a pet cat that he would feed sweet treats.
Mystery surrounds their mother/daughter-like relationship, but many say that later on in life she became a good friend of his and stayed with him in Hell.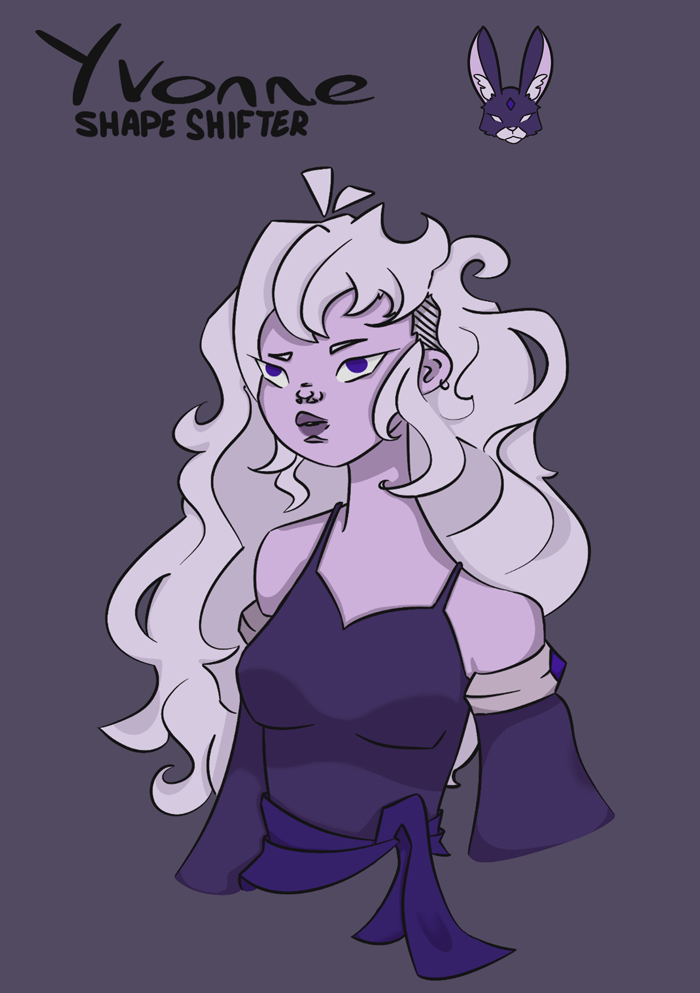 The Lakes International Comic Art Festival competition for 2019 is a tribute to Mike Mignola's Hellboy. Students are challenged to create their own new character who despite emerging from the hellish heat and fury of the underworld is, like Hellboy, a cool force for good.
Hell of a Comic Art Challenge is supported by the University of Cumbria