We're delighted to announce our first American patrons, comic artist Michael Lark and filmmaker and fundraiser Keli Lark.
They join a number of other long-standing patrons of the Festival, Bryan and Mary Talbot and Sean Phillips, who helped found and have championed the event since its beginnings in 2013; The Walking Dead artist, Charlie Adlard; transmedia publisher Yomi Ayeni; award-winning comic creator Kate Charlesworth; current Comics Laureate Stephen L. Holland: and cartoonist Zoom Rockman.
The Festival's patrons are much-appreciated and respected creators and activists, who help the organisation progress its purpose, especially its public image and income-generating capacity and performance. They have often helped with fundraising and appeared as keynote speakers to raise awareness of the Festival's aims as an international organisation promoting the "Ninth Art".
"We could not be more excited to become a part of the LICAF family," say Keli and Michael. "This celebration of comics represents everything that we love about the medium, and we can't wait to help it grow in the coming years. We are both honoured and humbled to be asked for our patronage, and we look forward to sharing the joy and love that this festival brings to so many!"
The annual Festival returns to Bowness-on-Windermere, its new location, at the end of September, but ahead of that, a number of activities, working with a wide range of international, national and regional organisations is in the works, including "Comics Up Close", a special gathering discussing new perspectives in comics for comics inspired academics, researchers and students; comics creatives and teachers. Speakers will include Dave McKean and Benoît Peeters. Registrations are open now.
COMING SOON: COMICS UP CLOSE – New Perspectives in Comics 2023 11.00 – 17.00 (registration from 10.00) Tuesday 21st February 2023, Kanaris Theatre, Manchester Museum, Oxford Road, Manchester. M13 9PL | £25.00 including refreshments and lunch | Book here | For further information, please email Richard Foster – rfprojectscumbria@gmail.com
Comics Up Close is an event created by Lakes International Comic Art Festival, in partnership with Creative Manchester for the University of Manchester and Sheffield Hallam University. It is supported by Arts Council England, CAE, Creative Europe, Lyon BD, Escola Joso – Barcelona, Comic Art Museum – Brussels.
FESTIVAL DATES: The Lakes International Comic Art Festival returns to Bowness-on-Windermere 29th September to 1st October 2023 – is online at: www.comicartfestival.com | Facebook | Instagram | Twitter | YouTube
• Want to receive news about the Lakes International Comic Art Festival? Then sign up for their newsletter now
• Check out their LITTLE LICAF Facebook Page here and the dedicated LITTLE LICAF Instagram here
Lakes Arts Festivals, who run LICAF, is also planning to run comic art activity in many other cities and towns throughout the UK, including Kendal, along with an extensive international programme.
The Festival's Patrons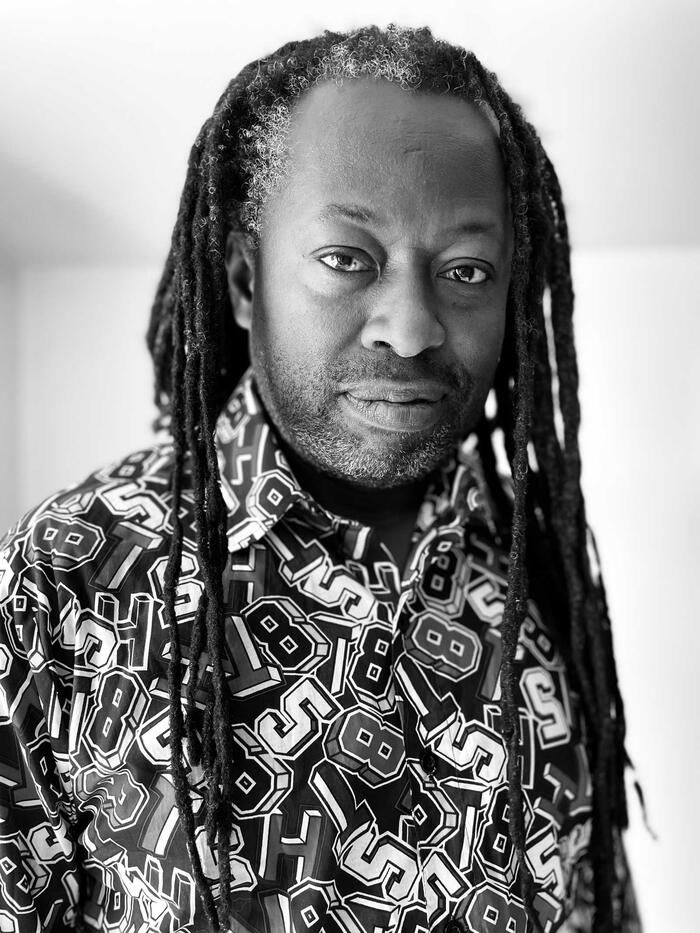 Yomi Ayeni is an award-winning Transmedia creator, producer, filmmaker, and storyteller. His current project, Clockwork Watch, is a retro-futurist Steampunk / Victoriana story told across graphic novels, interactive theatre, online, and film. The story has so far spawned three tangential threads, immersive live events, exhibitions at the Royal Observatory, Scottsdale Civic Library (Arizona), National Maritime Museum, The Asylum in Lincoln, and a fictional online newspaper.
He is one of a few writers engaged in bringing a multicultural slant to the Steampunk genre, by exploring Victoriana outside Great Britain.
He lectures Transmedia Storytelling at the Royal College of Arts, and believes mapping stories to everyday life, creates experiences that bring audiences closer to the heart of a narrative. Yomi has developed several reality TV formats, including Global E-Missions(ITV), winner of the 2002 Broadcast Award for "Best Use of New Media ".
His 2009 project Breathe was one of the first interactive participatory stories to explore how an ongoing narrative offered the audience a chance to become characters in a film, and help solve a fictional murder mystery.
Yomi worked as a Broadcast Journalist in the BBC newsroom, was an active part of the Burning Man Festival media team, and was a founding member of the European Burning Man Regional event, "Nowhere" in Spain. He owned and produced music on the seminal drum and bass label Tone Def Records.
In 2015, Yomi created We Are From Dust, a non-profit dedicated to the proliferation of participatory and interactive art in public places. The project manages two sculpture parks, one in California, and the other in Bristol.
Yomi lives in London, loves cooking, street art, travelling and making music.
Web: yomster.com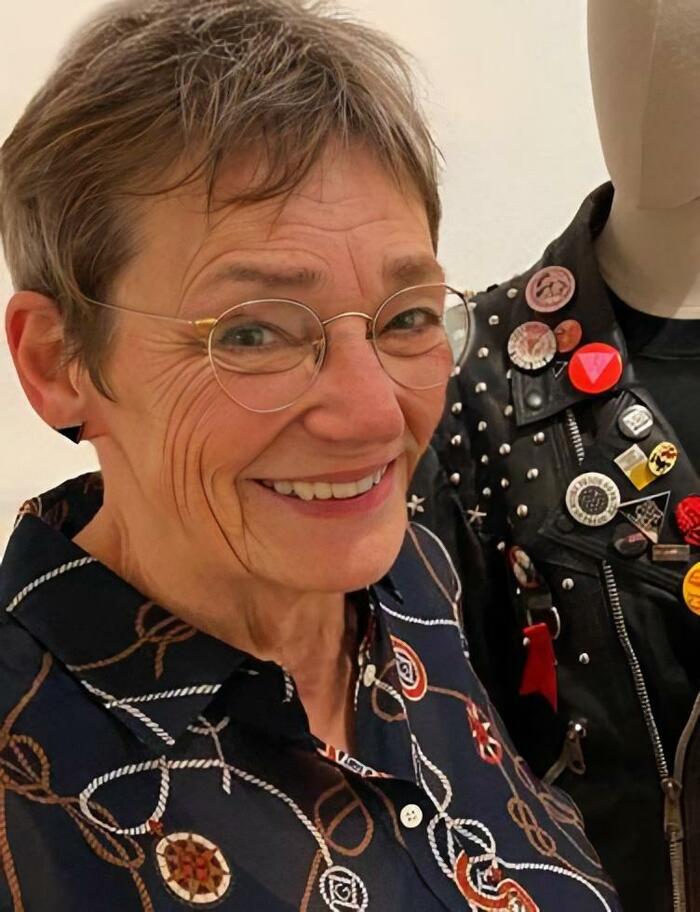 Kate Charlesworth is a cartoonist, graphic novelist and illustrator living and working in Edinburgh, originally from Barnsley, South Yorkshire.
After art college in Manchester Kate began work as a freelance illustrator in London where, along with fellow queer cartoonists, accidentally documented L&G (as it was then known) life in the 'golden age' of Gay publishing.
Kate's work has appeared in newspapers, magazines, books, indie comics, exhibitions, and electronic media. She's drawn storyboards for Hot Animation and Aardman Animations and, in 2014, Sally Heathcote: Suffragette was published by Cape, which Kate worked on in a joint collaboration with Mary and Bryan Talbot.
Kate was also artist in residence at Wightwick Manor, Wolverhampton, in 2018 as part of the National Trust's Women and Power – A Room of One's Own programme. Her graphic memoir / LGBT+ history of the UK from 1950 (emphasis on the 'L') to the 2019, Sensible Footwear, a Girl's Guide was published by Myriad Editions in 2019 and has been reprinted three times so far.
The French edition, A Pink Story – Mon Maunuel LGBTQI+ was published by Casterman in 2021 and was shortlisted for the Le Elvis D'Or (Angouleme) in 2022.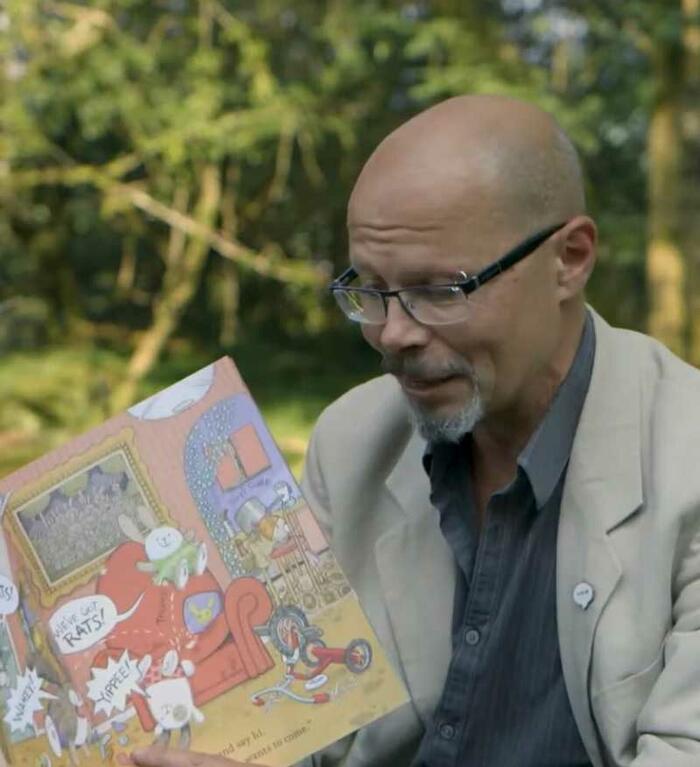 Stephen L. Holland is the co-owner, co-manager and sole curator of Page 45, the European-style comic shop in Nottingham which he co-created in 1994 with Mark Simpson (1968-2005) in order to promote quality and diversity in comics.
When young, Stephen was a very reluctant reader to which his mum successfully applied the then-inspired solution of comics. Proof of the pudding: he now has a degree in English Literature and History of Art, which is certainly pretty handy when preaching and teaching comics.
Being a reluctant reader is increasingly common, particularly prevalent among boys. Along with its hundreds of Young Readers and Young Adult graphic novels, Page 45 recommends The Phoenix Weekly – so that kids look forward to reading on a regular basis – and their collected editions.
Aged 18, Stephen's first full-time job was the in-house artist for Ralawise, designing screen-printed t-shirts and tea towels for the likes of Little-Known-By-The-Sea and Chester Zoo. While studying, he worked in the classical music and art book department of Dillons (later absorbed into Waterstones). He has also been a barman, free-lance artist and journalist. Over the last 30 years he has written over 25,000 comics and graphic novel reviews, thousands of which you'll find on the Page 45 website, others on The Comics Laureate Recommended Reading List about which Neil Gaiman wrote:
"These are great! Page 45 has been the best graphic novel shop in the UK (arguably in the English-speaking world) for decades, so seeing Steve Holland evangelise as Comics Laureate is a delight."
Stephen joined the comicbook industry on 20th August 1990, working alongside Mark Simpson for a retail chain which had a concession in Nottingham's Virgin Megastore. For four years they figured out what was wrong with the British comicbook industry –suffocated by being in thrall to American superhero corporations – then set about putting it right.
On 17th October 1994 they opened Page 45, championing independent British comics by the likes of Nabiel Kanan, Andi Watson, Posy Simmonds, Eddie Campbell, Bryan Talbot, Jeremy Dennis, Simone Lia and Gary Spencer Millidge, and spotlighting graphic novels full of fiercely thought-out and individualistic autobiography, history, travel, crime, comedy, science-fiction, fantasy, horror, socio-politics and contemporary, everyday fiction.
Page 45 won Nottingham's Best Independent Business / Retailer for two successive years in 2012 and 2013, the only ever Diamond Comics Award for Best British Retailer in 2004, and in 2005 Neil Gaiman declared Page 45 "the best graphic novel shop I have ever been to".
Stephen has taught comics as an inspirational medium in full-day five-lesson sessions at the likes of Queen Elizabeth School in Cumbria and Arnold Hill Academy in Nottingham. His first day teaching as Comics Laureate was on Monday 26th April 2021 at the Abraham Moss Community School in North Manchester followed by fifteen further dates so far teaching students, librarians and addressing the Prague Comics Festival 2022.
After being asked to stay on as Comics Laureate for a further year, Stephen is currently working on his follow-up to The Comics Laureate Recommended Reading List, which will be the massive, more data-driven Comics Laureate Recommended Graphic Novels for School Libraries (and general population libraries serving young adults and children).
Stephen's favourite prose books are 'Sapiens' and '21 Lessons For The 21st Century' both by Yuval Noah Harari. His all-time heroes are Rosa Parks and Congressman John Lewis for whose MARCH graphic novel trilogy he wrote three extensive and impassioned reviews.
Web: comicartfestival.com/uk-comics-laureate
=Keli Lark wears many crowns: organiser, speaker, fundraiser, filmmaker, and writer, just to name a few. For over a decade, she was the manager of the Eisner Award winning Zeus Comics in Dallas, Texas, where she focused on being a "bibliotherapist," helping to bring the world of comics to more women, the LGBTQ community, and those with reading challenges, especially young people. 
She helped facilitate a program for the Girl Scouts in which young women were taught by women comics professionals how to create their own comics, founded a women-only comics reading club, and organised many events and charitable fundraisers aimed at helping young people and those from marginalized communities. 
Keli has also spoken to the Texas Library Association and at previous Lakes International Comic Art Festivals. She has written and directed a short film, and is currently at work on her first children's book.
Michael Lark is the artist and co-creator of Lazarus and Lazarus: Risen, published by Image Comics. In his nearly thirty years in the comics industry, he has drawn many of the most iconic characters in the medium, including Spider-Man, Captain America, Daredevil, Batman, Superman, and many others.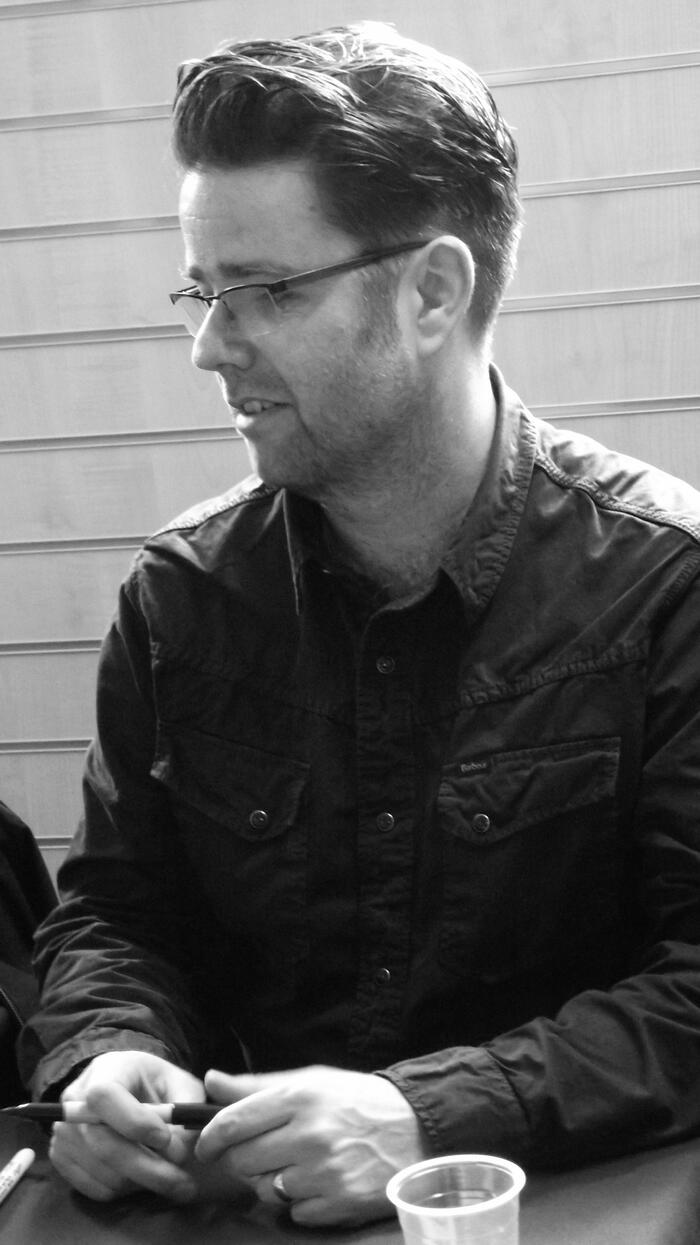 Drawing comics professionally since the age of fifteen, Eisner award-winning Sean Phillips has worked for all the major publishers. Since drawing Sleeper, Hellblazer, Batman, The X-Men, Marvel Zombies, and Stephen King's The Dark Tower, Sean has concentrated on creator-owned books including Criminal, Incognito, Seven Psychopathsand Fatale. He's also collaborated with writer Ed Brubaker on The Fade Out and the Eisner Award-nominated Destroy all Monsters.
Web: seanphillips.co.uk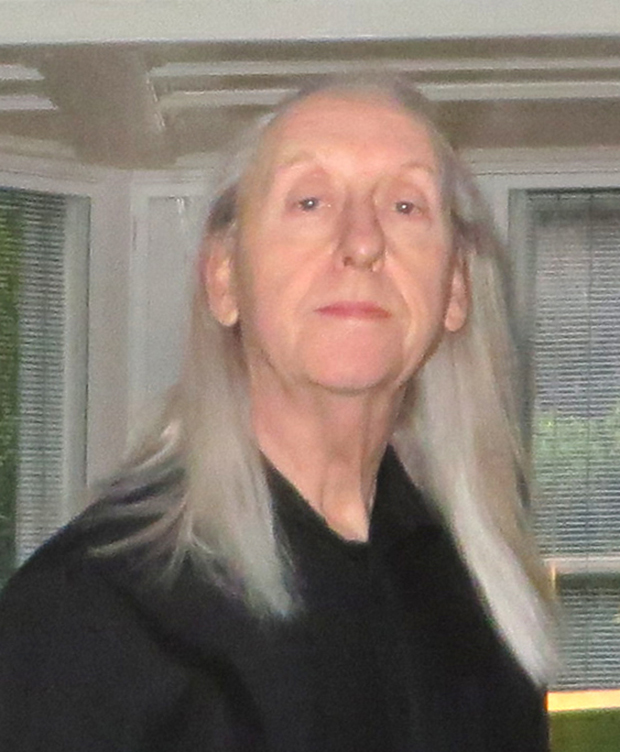 Bryan Talbot has written and drawn comics and graphic novels for over 40 years, including Judge Dredd, Batman, Sandman, the Luther Arkwright Trilogy, The Tale of One Bad Rat, Alice in Sunderland, Dotter of Her Father's Eyes (written by Mary Talbot and the winner of the 2012 Costa Biography Award) and five volumes of his Grandville series of steampunk detective thrillers. He is published in over twenty countries, has been awarded an honorary Doctorate in Arts and an honorary Doctorate in Letters and elected a Fellow of the Royal Society of Literature. His latest collaboration with Mary, Armed With Madness, a biography of Leonora Carrington, is published May 2023.
Web: bryan-talbot.com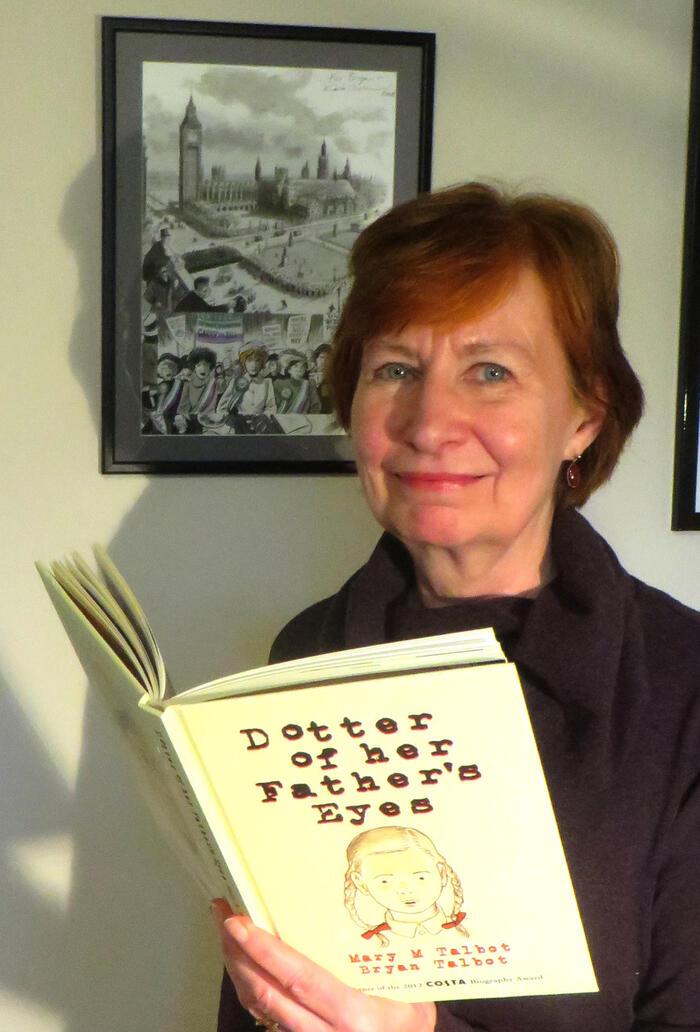 Mary Talbot is an academic turned graphic novelist. Her first graphic novel, Dotter of her Father's Eyes (2012, with Bryan Talbot), won the Costa Biography Award in 2013. Her most recent is Armed with Madness: The Surreal Leonora Carrington (forthcoming 2023, with Bryan Talbot). Her previous graphic novels are Sally Heathcote, Suffragette (2014, with Kate Charlesworth and Bryan Talbot), The Red Virgin (2016, with Bryan Talbot) and Rain (2019, with Bryan Talbot), a rallying cry to protect the planet.
Her most recent academic book is Language and gender (3rd ed, 2019). She is currently Visiting Professor of Graphic Narrative at Lancaster University.
Web: mary-talbot.co.uk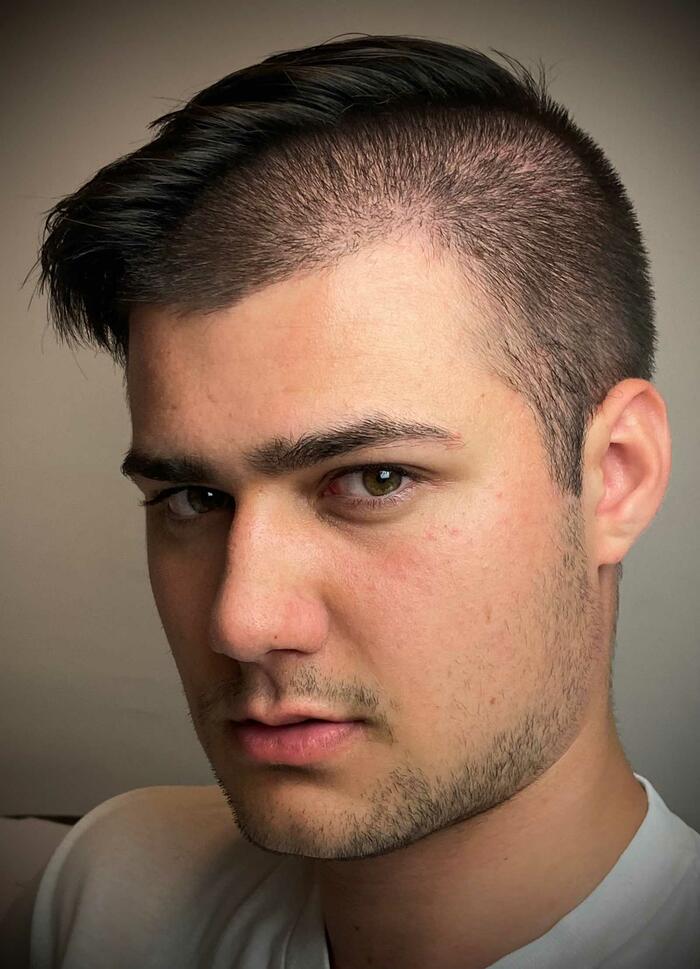 Zoom Rockman is an award-winning political cartoonist, puppet animator and illustrator who became the youngest ever contributor to the BEANO, aged just 12, Private Eye Magazine [age 16] and The Sunday Times [contributing "Zoom's Week", age 21]. The London Evening Standardpreviously named him as one of the Most Influential Londoners under 25. Zoom has illustrated Iain Dale's The Prime Ministers (named "Political Book of the Year 2020") and The Presidents(2021), the cover for Private Eye's Dr Hammond's Covid Casebook (2021) and Michael Rosen's St Pancreas Defendant Me, The Boris Letters (November 2022).
Web: zoomrockman.com
COMING SOON: COMICS UP CLOSE – New Perspectives in Comics 2023 11.00 – 17.00 (registration from 10.00) Tuesday 21st February 2023, Kanaris Theatre, Manchester Museum, Oxford Road, Manchester. M13 9PL | £25.00 including refreshments and lunch | Book here | For further information, please email Richard Foster – rfprojectscumbria@gmail.com
Comics Up Close is an event created by Lakes International Comic Art Festival, in partnership with Creative Manchester for the University of Manchester and Sheffield Hallam University. It is supported by Arts Council England, CAE, Creative Europe, Lyon BD, Escola Joso – Barcelona, Comic Art Museum – Brussels.
FESTIVAL DATES: The Lakes International Comic Art Festival returns to Bowness-on-Windermere 29th September to 1st October 2023 – is online at: www.comicartfestival.com | Facebook | Instagram | Twitter | YouTube
• Want to receive news about the Lakes International Comic Art Festival? Then sign up for their newsletter now
• Check out their LITTLE LICAF Facebook Page here and the dedicated LITTLE LICAF Instagram here