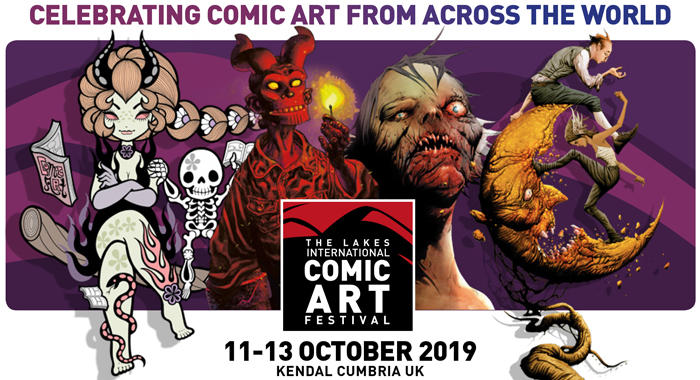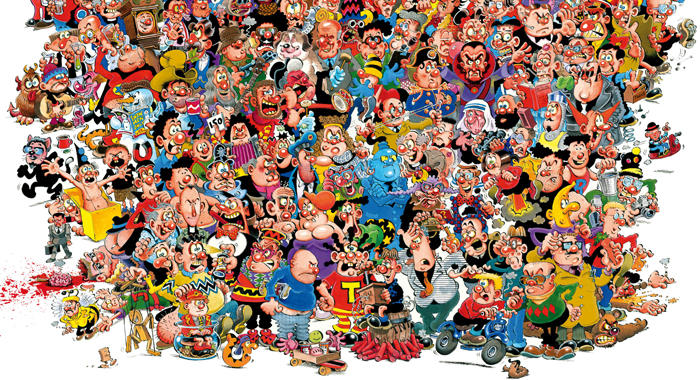 Don't miss our opening night Viz 150 Character World Record Challenge!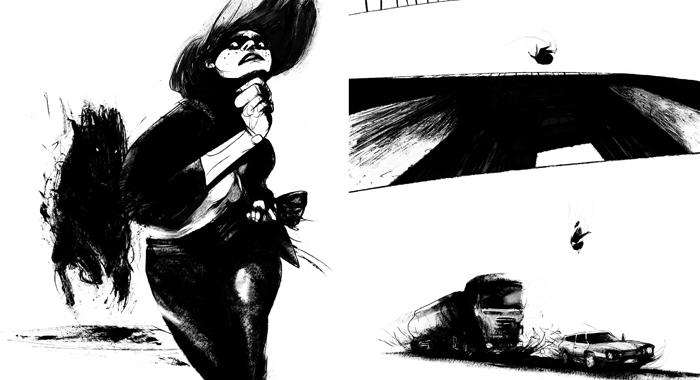 Saturday sees the launch of 'Barking' by Lucy Sullivan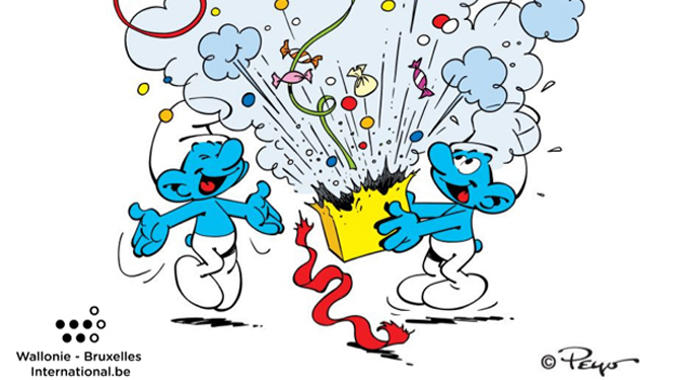 The Smurfs at 60 exhibition is on display at the Brewery Arts Centre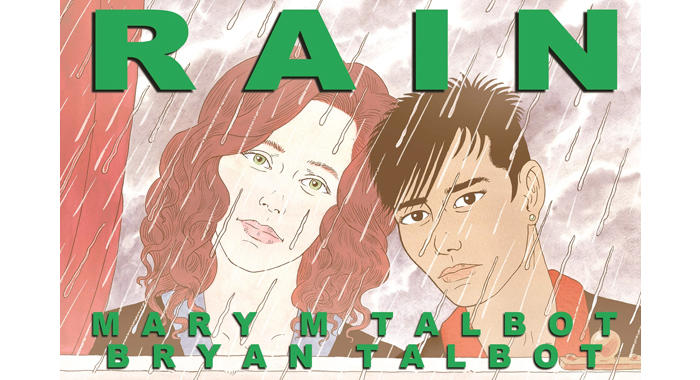 Mary and Bryan Talbot will be launching 'Rain' on Saturday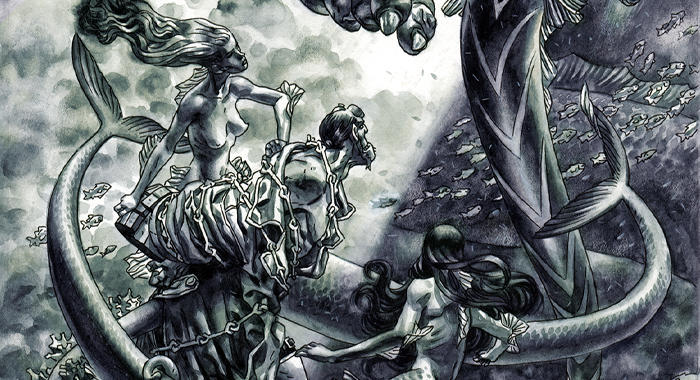 Duncan Fegredo will be joining three other artists for the unmissable hell inspired live draw on Saturday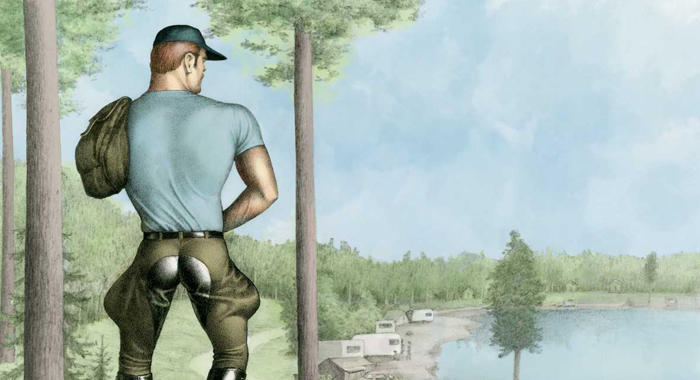 Let's Go Camping with Tom of Finland exhibition at Cross Lane Projects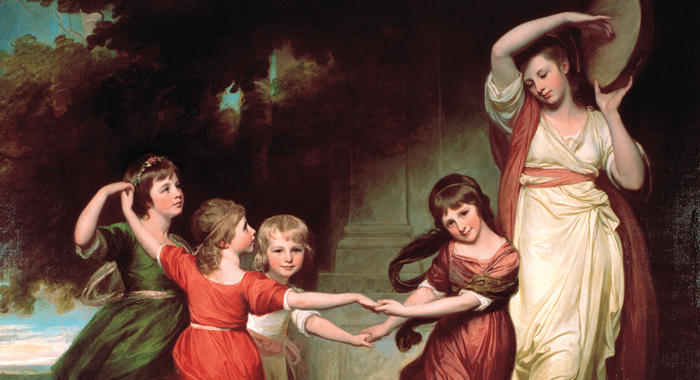 Next Frame presents a unique opportunity to see artists live draw over at Abbot Hall
A world of comic art will return to Kendal for the Lakes International Comic Art Festival, 11–13 October 2019.
Comic art returns to Kendal this October with a festival that promises fast drawing, record breaking challenges and international talent!
The family-friendly festival takes over the scenic town of Kendal, on the edge of the Lake District, for a weekend of wonderful events, activities and workshops for all ages.
The world of comic art is a diverse and spectacular place, bursting with creations that transport us to other dimensions and other worlds.
"I'm so delighted to be bringing the best of comic art to Kendal in October. We are welcoming more creators, more countries, more exhibitors and more commissions than ever before! We have a packed programme of events for festival pass holders and an amazing free Comics Clock Tower and family zone which will showcase an amazing selection of artist and publishers."

- Julie Tait, festival director
The festival promises kick-ass superheroes, future worlds, fantastical creatures, zombies, crime fighters, politics, satire, documentary, comedy, manga and much more.   
Here's just a taster of this year's festival highlights…
To celebrate the 40th anniversary of Viz, artists from the UK and US will attempt to draw all 150 Viz characters in 50 minutes! Expect a high energy and entertaining opening event on Friday 11 October, from 7.00 - 8.30pm. The opening evening event also sees a presentation of the prestigious Sergio Aragonés International Award for Excellence in Comic Art.
Celebrating one of the world's most enduring comic creations this exhibition, in the Sugar Store Gallery in the Brewery Arts Centre, charts the rise of the Smurfs to worldwide popularity.
Barking by artist Lucy Sullivan, co-commissioned by the festival and Unbound, is a tale of grief, madness and the ghosts that haunt us all.
Our comics marketplace will once again be bursting with exhibitors, creatives and comic art publishers! It's free all weekend and for your comic art pleasure will host guest signings on Saturday and Sunday.
Bryan and Mary Talbot's latest graphic novel follows the everyday experiences or ordinary people experiencing the impact of climate change, flooding and pollution.
International artists with a connection to the underworld will draw hell inspired artwork live in front of the festival audience.
This exhibition, 28 September until 19 October, is a celebration of the work and influence of gay icon Tom of Finland on display at Cross Lane Projects (Age 18+).
Discover our free family zone to enjoy mask and badge making, face painting, comic strip drawing and much more! Over in the Westmorland Shopping Centre, Kendal, 12 -13 October.
During our festival finale on Sunday, 13 October, you can witness zombies brought to 'life' in a new performance featuring live drawing with The Walking Dead artist Charlie Adlard and internationally-renowned composer and musician Julien Limonne.
Eight international artists respond to the Abbot Hall Art Gallery collection. Artists have a few hours each to create what they think would be the next frame to the artwork they have selected. The artwork will be on display alongside the original (event on Saturday 12 October, with viewing on Sunday 13 October).
So, whether you're a comic art addict, new to the world of comics or just love exceptional art and storytelling – get a date in your diary for the Lakes International Comic Art Festival 11-13 October 2019.
The festival weekend pass gives you access to all the main events on Saturday 12th October and Sunday 13th October. Events include live draws, masterclasses, talks, presentations and a chance to get up close to the best comic creators in the world.
Seats are unreserved for all events and subject to the size of the venues. Please arrive early to avoid disappointment.
The weekend pass does not include the Friday Gala opening event. Concessions (Under 16 years of age and full time students)
Alessandro Tota, Andy Diggle, Árni Beck Gunnarsson, Arthur de Pins, Becky Cloonan, Ben Gijsemans, Benoit Peeters, Bruce Mutard, Bryan Talbot, Charles Brownstein, Charlie Adlard, Darren Cullen, Darryl Cunningham, David Leach, Declan Shalvey, Doug Braithwaite, Dr Sarita Robinson, Duncan Fegredo, Durk Dehner, Edward Taylor, Elyon's, Emma Price, Ephameron, Fabien Toulmé, Francis Desharnais, Garth Ennis, Graham Dury, Hannah Berry, Ilya, Jacob Phillips, Jibé, Joe McGarry, John McCrea, John McShane, Joonas Sildre, Joris Vermassen, Judith Vanistendael, Julie Rocheleau, Julien Limonne, Junko Mizuno, Kate Charlesworth, Kristina Ricken, Kurly Tlapoyawa, Lars Jakobsen, Laurence Campbell, Lee Loughridge, Liisa Krusmaagi, Loïc Gaume, Lucy Sullivan, Luke McGarry, Marc Jackson, Marine Schneider, Mary Talbot, Michael Lark, Milena Huhta, Nicolas Wild, Paolo Bacilieri, Pascal Lemaître, Pierre Van Hove, Rikke Hollænder, Rob Davis, Rob Williams, Robert Deas, Rune Ryberg, Sally Kindberg, Sean Phillips, Serge Baeken, Simon Spurrier, Simon Thorp, Søren Mosdal, Staz Johnson, Steve McGarry, Tony Bennett, Valentine Laffitte, Veiko Tammjarv, Vojtěch Mašek