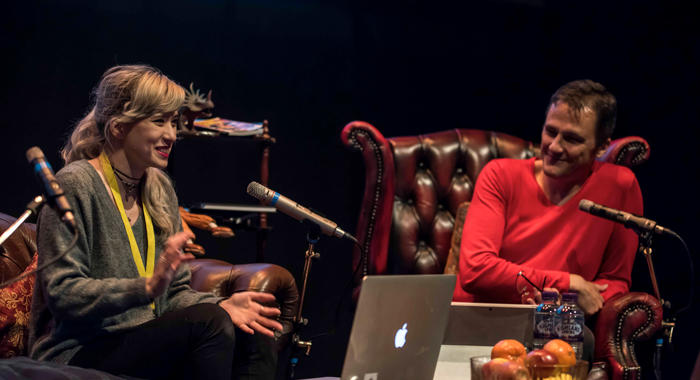 Artist Mikiko talking about her work on Traces of the Great War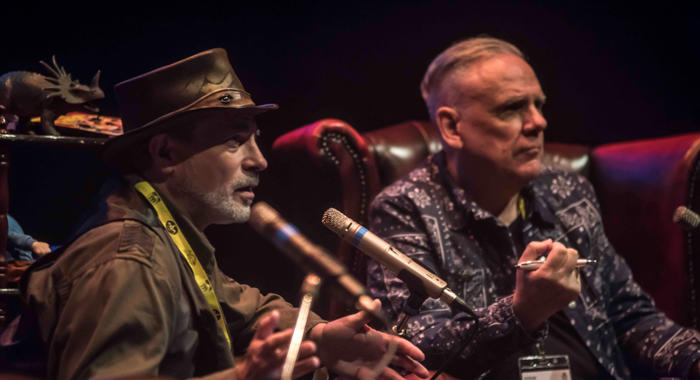 David Silverman and Steve McGarry at LICAF 2018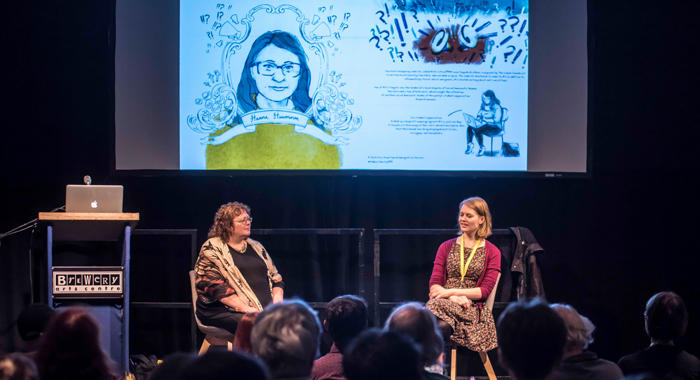 Finnish artist Emmi Nieminen being interviewed about her recent work at LICAF 2018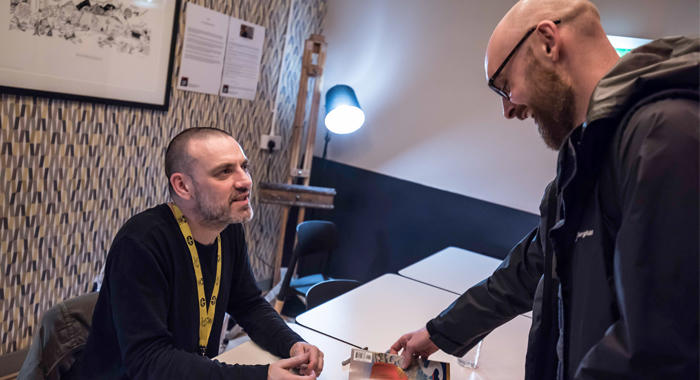 Frank Quitely at LICAF 2018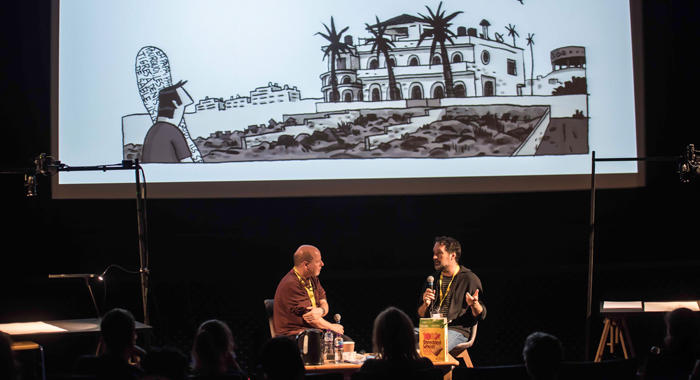 Guy Delisle interview with with LICAF Chair Peter Kessler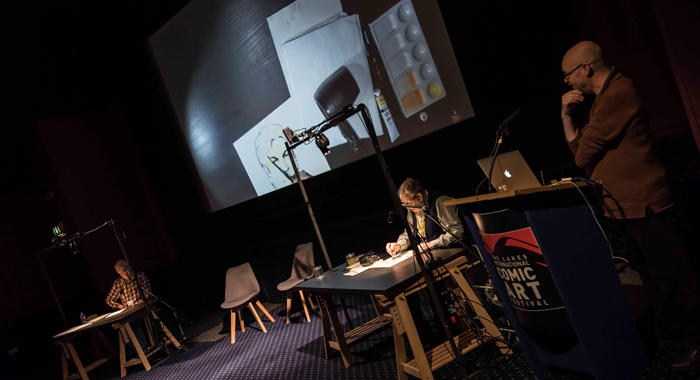 Ian and Cam Kennedy at a live drawing event hosted by John Freeman
Ian Rankin and Charlie Adlard with copies of the new anthology Traces of the Great War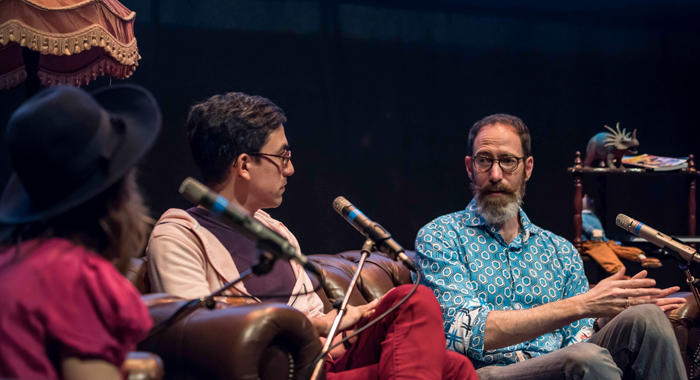 Ken Niimura and Joe Kelly interview during the launch of Traces of the Great War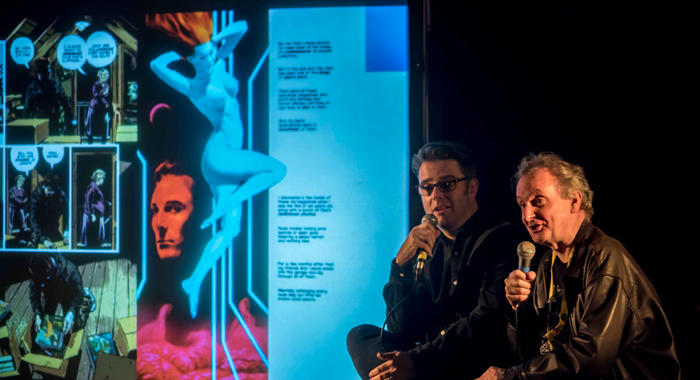 Sean Phillips talking comic art with John McShane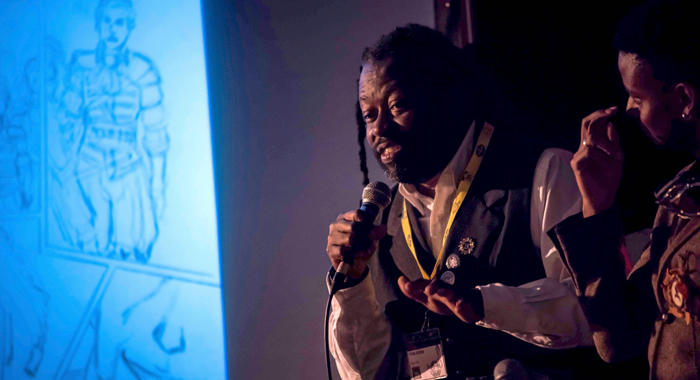 Yomi Ayeni and Corey Brotherson interview during LICAF 2018
A world of incredible comic art (and some phenomenal rain!) arrived in Kendal for the Lakes International Comic Art Festival, 12–14th October, 2018.
This year the festival was even bigger and better than ever, with over 70 of the best comic artists, writers and creators heading to the Lake District for a packed comic art weekend spectacular.
"Yet again Kendal gave a warm welcome to international comic artists and creators who joined us from Europe, the US and countries including Russia, Japan and India. Over the weekend we celebrated the launch of new comic art books, specially commissioned publications and the weekend was packed with events and activities for all ages. The festival continues to grow and this year we included an extended comic art marketplace to welcome even more exhibitors."

- Julie Tait, Festival Director
A few highlights from LICAF 2018!
//
Hannah Berry Announces as the UK's Comics Laureate for 2019-2021
Award-winning author Hannah Berry, creator of the critically-acclaimed graphic novels Adamtine and Livestock, whose credits include work for New Statesman, was announced as the new Comics Laureate at the Lakes International Comic Art Festival.
The Comics Laureate is an ambassadorial and educational role for the comic genre and aims to raise awareness of the impact comics can have in terms of increasing literacy and creativity.
The appointment is made biennially to a distinguished comics creator, writer or artist in recognition of their outstanding achievement in the genre. Working closely with the Lakes International Comics Art Festival, the Comics Laureate champions the role of comics in improving literacy through a programme of educational visits, workshop events, guest appearances and conferences. A key focus will be working to increase the acceptance of comics as a creative artform in schools, libraries and throughout the education system.
"Comics are the perfect gateway drug to literacy - warm and inviting yet often surprising and challenging: the artful union of universal pictorial language and the written word. I gained my love of language as a child through reading comics, and I look forward to inviting new audiences to discover comics for themselves."

- Hannah Berry
//
Hunt Emerson Awards the Sergio Aragonés International Award for Excellence in Comic Art
Hunt Emerson was awarded the 2018 Sergio Aragonés International Award for Excellence in Comic Art during the opening night at the Festival.
The award was established last year by The National Cartoonists Society, in partnership with the Festival. The honour is presented annually to an exceptional comic artist, animator, or cartoonist. Hunt, who is highly regarded internationally for his work as a graphic novelist, and as a cartoonist for a variety of magazines including Fortean Times and Beano, was announced as winner at the opening ceremony of the Lakes International Comic Art Festival in Kendal, Cumbria.
Two exhibitions of art by Hunt Emerson are on show now at the Brewery Arts Centre, Kendal until early November - please see details below.
//
Traces of the Great War launched at LICAF
Traces of the Great War, an ambitious anthology of new illustrated short stories featuring over forty internationally acclaimed comic book artists, graphic novelists and writers launched on Saturday 13th October. The stories explore the continued relevance and resonance of the First World War and its aftermath in our lives today. Contributors include Ian Rankin, Simon Armitage, Charlie Adlard, Dave McKean and many more.
Read more: 14-18 NOW "Traces of the Great War" international comic anthology announced
//
Ongoing Exhibitions
Don't miss the cool comic art exhibitions that are still open for the next few weeks in Kendal and Carlisle.
Until 2 November, Warehouse Gallery, Brewery Arts Centre, Kendal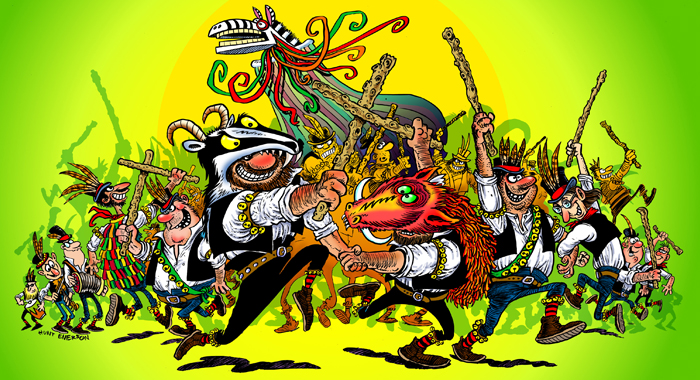 Until 4 November, Sugar Store Gallery, Brewery Arts Centre, Kendal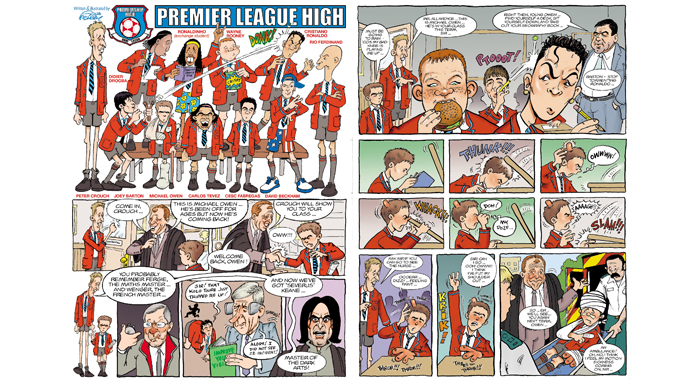 Until 9 November, Intro Bar, Brewery Arts Centre, Kendal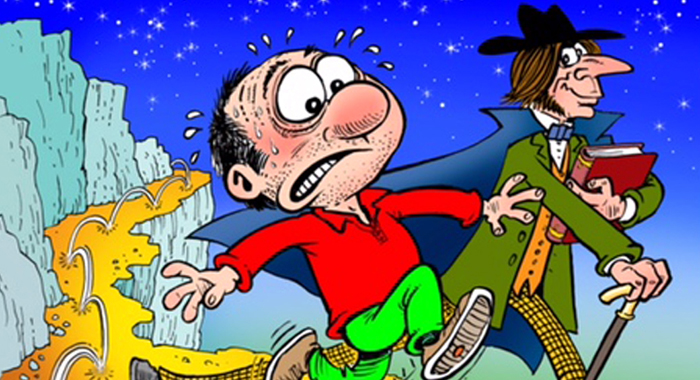 Until 12 November, Kendal Museum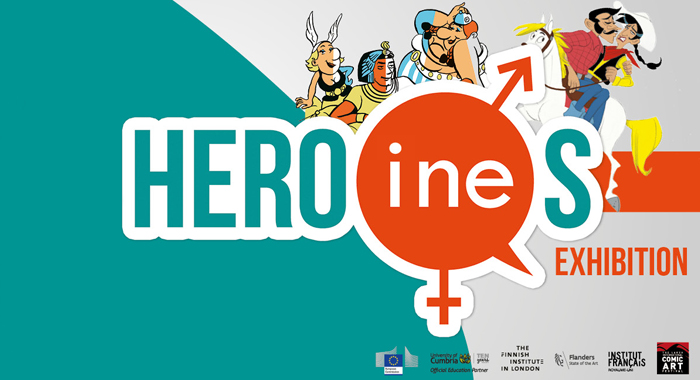 Until 2 November, Vallum Gallery, University of Cumbria, Carlisle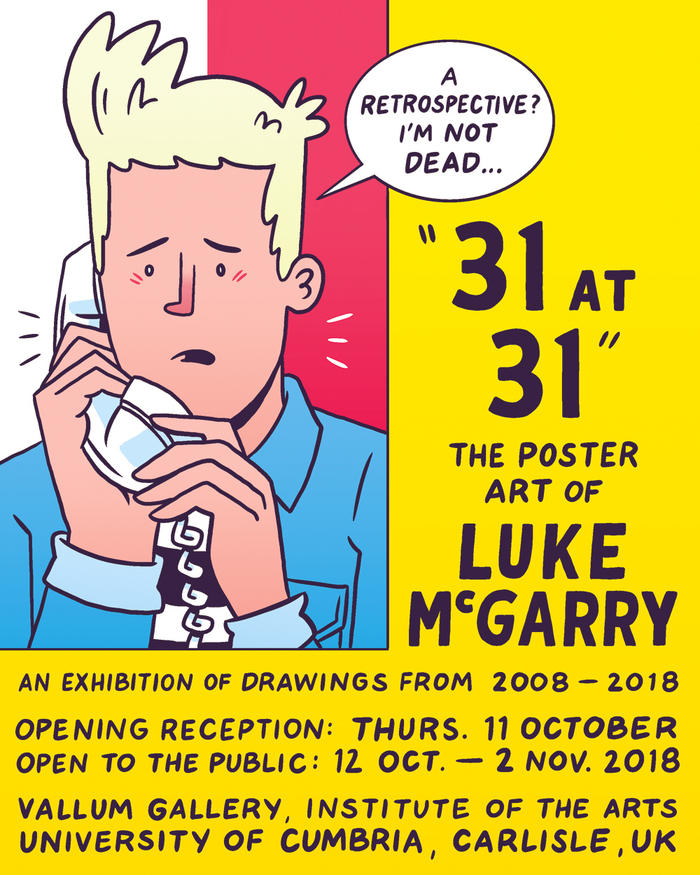 //
Thank you!
"We'd like to thank all of our visitors, guests, supporters, volunteers and patrons who have made the festival possible this year - your enthusiasm and love of comic art is what makes the festival so special."

- Julie Tait, Festival Director
It's been a fantastic festival… we're now looking forward to seeing you next year!
The Festival will return in 2019, running 11 - 13 October 2019
Web: www.comicartfestival.com | Facebook | Twitter | YouTube | Podcast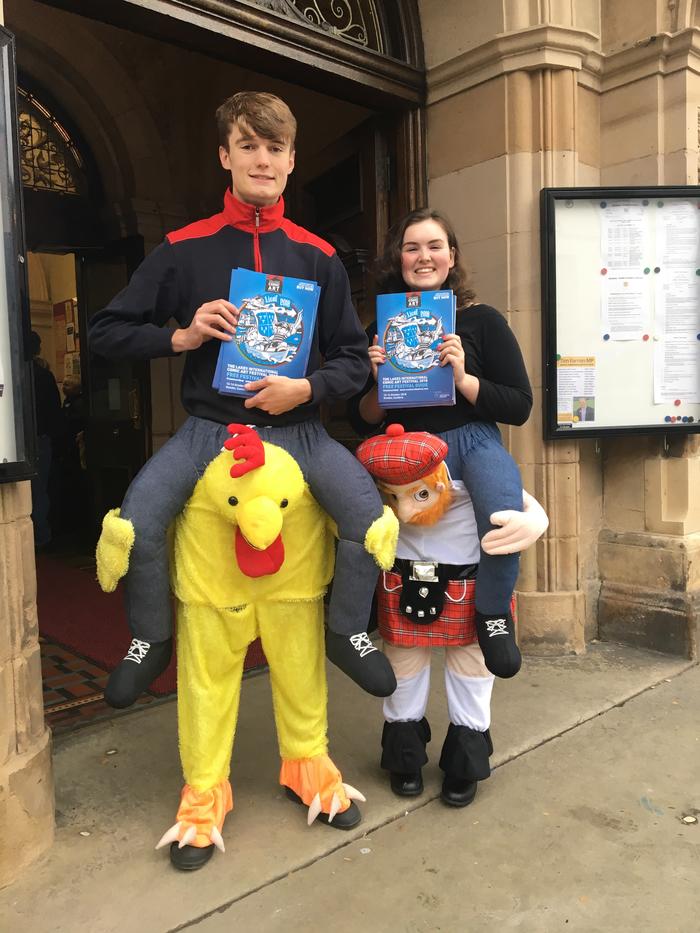 Photography by Chris Payne